Consumers Keep An Eye On Labels After Setting New Year Weight Loss Goals
[caption id="attachment_4728" align="alignleft" width="250"]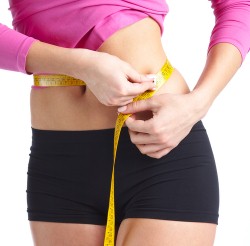 Nutraceutical labels and stickers show their importance as sales spike in the New Year.[/caption]
Denver, CO, (January 9, 2013) - Lightning Labels, a custom label and sticker printing leader, is seeing a surge in nutraceutical label sales as businesses dive into the most popular time of year for weight loss product purchases. While shedding pounds and eating healthy consistently rank highly among America's most popular New Year's resolutions, shoppers in the U.S. are becoming more health conscious about the food, drinks and supplements they consume. 2013 is expected to also see a sustained boost in health product sales.
"The nutraceuticals market has a healthy outlook for 2013 and beyond, based on growing consumer interest in overall wellness and recognition of dietary deficiencies," said Sean Moloughney, Editor, Nutraceuticals World. "U.S. supplement sales have closed in on $30 billion, according to Nutrition Business Journal, and are growing at a strong rate. Meanwhile, consumer confidence has been steady at around 85 percent in recent years, according to the Council for Responsible Nutrition. Consumers of all backgrounds and demographics are thirsty for health products."
Lightning Labels Offers Marketing Tips for Custom Nutraceutical Labels and Stickers
To ensure products are meeting all federal regulations, manufacturers can list product ingredients on nutraceutical labels and stickers in very small and legible type, thanks to Lightning Labels' high-resolution digital label printing. There are three strategies companies can use to design and market their nutraceutical labels and packaging that can increase sales and garner attention.
1. Labels and stickers should reflect the product. As businesses prepare their products for store shelves and online shopping outlets, marketing professionals may consider sprucing up their brand packaging to inform consumers of the healthy products that can help them achieve their personal wellness goals.
Label design and font should reflect the contents of the bottle or box. For example, if products are plant-based, brands may consider using earthy hues and a flowy font that is reminiscent of flowers and vines.
2. Highlight important words and ingredients on labels and packaging. Because shoppers are looking for healthful products, manufacturers may want to bold ingredient and instruction information that contain popular weight-loss buzzwords, like "metabolism," "organic," "natural," "diet," "cleanse," "refresh" and "healthy." It's also a good idea to consider including any awards and taste-test voting results in addition to any special preparation techniques used to create the product. Lightning Labels is committed to the environment and uses green digital printing techniques, which may fit right into a healthy product's marketing campaign.
3. Customized labels and stickers are key. Colors, font and images are customizable with Lightning Labels so products and manufacturers can stay true to their brand and marketing campaign while still letting consumers know the benefits of these healthy products. it's never been so easy for companies to be recognizable and unique.
When producers order labels and stickers from Lightning Labels, they will get a great unit price no matter how large or small the order. Digital printing makes creating short run custom labels very economical and helps control costs, which allows manufacturers to test new products without having to pay a major investment fee for product labeling.
Think Beyond Food and Drink Labels
As the wellness product market continues to expand, consumers are seeking more daily products that complement a healthy diet, from personal care and beauty enhancements to cleaning and cooking supplies.
Lightning Labels' digital printing press embellishes the product with vibrant colors and sharp type to reflect the brand's quality. Whether the business needs bright hues or soft details, waterproof custom labeling materials are a great choice for packaging essential oils, herbal remedies, vitamins, herbs and other homeopathic nutraceutical products.
Eco-friendly labels are also available for companies that want to practice what they preach, including high-quality label materials made out of BioStone, recycled kraft, recycled vellum and EarthFirst PLA, which can attract the attention of health-conscious prospects who want to support companies that do their part in preserving the environment.
Meanwhile, full-color HP Indigo digital printing presses also create the perfect packaging design for soap labels. Lightning Labels has no setup fees and does not charge extra for access to unlimited colors.
Request your FREE instant quote today.