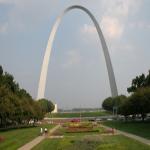 Missouri Senate Considers New Food Labels
Add Missouri to the growing list of states weighing legislation that would require GMO food labels on all qualifying products. A measure to do so was defeated in California in November, but since then, legislators in Connecticut, New Mexico and Washington have all approached the matter in some respect.
The support for GMO labels has cropped up in Missouri after a state senator recently proposed new legislation that would require labels to be placed on all genetically engineered meat and fish raised and sold in Missouri.
Failure To Display GMO Labels A Misdemeanour The legislation would not only require GMO food labels, but would also punish those who willingly eschew labeling requirements for genetically engineered meat and fish. Violations of Senate Bill 155 would be a Class C misdemeanor. Producers that do not intentionally use GMO methods and don't label their products as such would not be found in violation of the law.
The provision of the Missouri GMO labeling initiative would not go into effect until September 1, 2015.
"While I understand that food production is an integral Missouri industry, I don't feel the trend of biotechnology and genetically engineered foods is always apparent to the average citizen," said Sen. Jamilah Nasheed, bill sponsor. "I am merely asking for clarity in the sale of certain genetically engineered foods to Missouri's consumers."
Request your FREE instant quote today.