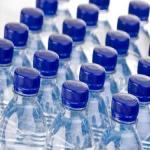 When you're designing new product packaging, there will come a moment to decide between different types of labeling. Browsing packages in a store, it's easy to forget that the many items on display are labeled in a variety of different ways, with some receiving shrink sleeve labels, others getting adhesive labels and still more having their brand content printed directly on the surface of a box, can or other container.
The critical decision regarding shrink sleeve label vs. adhesive label use will likely come down to how you envision the label application process, as well as the intended use and container shape of your product. Each kind of label is attached in its own unique fashion.
What to Know About Shrink Sleeve Labels
Shrink sleeve labels are made of heat-sensitive materials that are applied to a product package — such as a beverage bottle — and then shrunk to fit the container. As a Labels and Labeling piece contributed by industry specialist Ben Ritter pointed out, there are several complexities and obligations associated with setting up a shrink sleeve label assembly line.
First, the labels are machine-applied to the packages through rotating, direct-application or "bullet-style" systems. Then, the products are fed into heated area to shrink the labels to their correct size. This need for complex packaging equipment makes it clear that if you own a small business, it's unlikely you'll be applying these labels in-house.
Shrink Sleeve Labels vs. Adhesive Labels
Failure to get every part of the shrink sleeve labeling process right may lead to distorted art on the packages, failure to adhere to the product or damaged seals. This, combined with the complexity of shrink label application, may have you looking for other methods. A primary alternative to using a shrink sleeve label method for your products is to opt for adhesive labels instead.
These more traditional labels are available on sheets or rolls, with the former being more suited for hand application and the latter more compatible with automatic labeling. The variety of application methods, from a fast-paced assembly line to meticulous hand application of a limited number of labels, ensures that adhesive product container labels are accessible to a wide variety of companies.
Indeed, the self-adhesive label market is continuously expanding. Research from Markets and Markets projects the adhesive label market will rise at a compound annual growth rate of 4.9% between 2020 and 2025. This reflects the fact that customers are scooping up food and beverage products, as well as e-commerce goods of all kinds, at a rapid pace.
Top Product Use Cases for Custom Labels
Custom labels for your products are designed to meet compliance requirements while also acting as the public face of your brand for consumers. In this dual role, they are absolutely essential. The nature of labels you should use will be determined by the types of products involved. For bath and body goods, it's a good idea to go with waterproof packaging for each bottle or other container. Lip balm tubes call for specially sized labels, potentially with extended content panels to hold more information. Candles demand heat-resistant warning labels. A product that might expire if opened could call for a tamper evident seal. All of these options are available from self-adhesive custom labels.
Other Considerations When Ordering Product Labels
When it's time to order product labels, you should demand a printing partner that is quick to respond, flexible in its order sizes and offers a variety of customization options. This is where Lightning Labels excels, using all-digital printing methods to ensure our adhesive labels are available to fit any budget and timeline. It's a great time to get started on your next labeling project, with our assistance.
Request your FREE instant quote today.