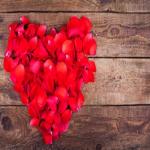 It's no secret Valentine's Day is an incredible opportunity for brands. As one of the major gift-giving seasons in the U.S., the holiday can lead to serious sales numbers for companies that market products effectively. Investing in an updated holiday packaging design is an easy way to get your product from the store shelf to the consumer's shopping carts.
Take Advantage of V-Day Spending by Sprucing Up Packaging This year, Americans will spend $18.6 billion on Valentine's Day gifts, with each person spending an average $130.97 on presents for their loved ones, according to a recent National Retail Federation (NFR) forecast, conducted by BIGinsight.
"Valentine's Day remains one of the biggest gift-giving holidays of the year," said NFR president and CEO Matthew Shay. "Although consumers will be conscientious with their spending, it's great to see that millions of Americans are still looking forward to celebrating with their loved ones."
These findings highlight a great learning lesson for brands. Consumers are purchasing cautiously, but they're not skimping, so you definitely shouldn't be forgoing a temporary label redesign this time of year. Unlike shoppers, you don't have to shell out a lot of dough to celebrate Valentine's Day. When it comes to creating a new packaging design, digital printing gives high-quality labels and stickers a loveable price, no matter the size of the order.
Some Trends To Be Aware Of When Designing Custom Labels Sure, Valentine's Day shopping is up, but who's spending what on whom?
Who are the Buyers? While some would characterize the romantic holiday as more of a feminine occasion, men are expected to trump women in total spending by a landslide this year, according to NRF's forecast. Keep this in mind when designing your stickers and labels by making packaging more appealing to men.
Meanwhile, many shoppers - both male and female - are trying to save money this year and are looking for cost-efficient and economical purchases.
"There will be no shortage of deals in the coming days, so frugal consumers will keep a keen eye out for promotions," said Pam Goodfellow, BIGinsight's consumer insights director.
Your product labels are the best place to remind consumers how affordable and valuable your brand is and how it plays a crucial role in Valentine's Day.
What are People Buying? Traditional gifts still have a strong following, with 51 percent of consumers planning to buy candy and another one-third expecting to give flowers. For brands that sell these products, an attractive label can set your products apart. This year, consider adding a phrase like, "Not just another bag of candy," on your label to inject a little humor - which consumers love - into your packaging.
Meanwhile, products that don't fit under the typical Valentine's Day gift list could be the perfect find for shoppers who want to stray from tradition and cliché items. A new label is a great way to introduce new consumers to and remind previous customers of your products' value.
Who are the Recipients? Valentine's Day might be for couples, but it's also for friends and family. More than 60 percent of shoppers plan to spend around $26 on parents, siblings, grandparents and other family members, and one-quarter will buy gifts under $10 for friends. Co-workers and even pets are due for gifts next week, too. It's therefore important to avoid marketing to just couples. Stickers and labels should be fun, unique and intriguing, and they should be able to reach a broad demographic of consumers.
Request your FREE instant quote today.