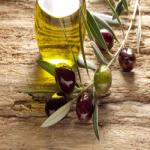 Producing specialty foods means convincing shoppers to buy premium items, going outside of the norm to sample new flavors. Whether your specialty is organic ingredients, imported goods or any other kind of premium food offering, you need a way to tell customers why they should try your brand. This is where specialty food labels have a role to play.
The label is the last thing a customer sees when making a purchase decision. Therefore, a great label design is an essential part in marketing your food products.
Specialty Food Labeling: Beyond Ordinary Packaging
Custom food labels at their best give shoppers a reason to try a new product. The design of a customized food product label should be aligned with the brand's overall messaging to make as strong an impression as possible.
For example, if your company produces organic products made in an earth-friendly manner, you can opt for an earth-friendly label design. A recycled material with a rough, earthy texture can tell customers about your brand values and encourage them to try your wholesome items.
To promote imported goods, you can use imagery that evokes the food's country of origin. Monochrome illustrations can give an old-fashioned feeling to traditional foods, while bright, eye-catching graphics are well-suited to modern, trendy snack packaging or hot sauce labels.
Sometimes, a specialty food item is a premium version of a more common product, made with specially sourced or prepared ingredients. If your offerings fall into this category, you can use premium label features such as embossing and hot foil stamping to show off their high-class qualities.
Specialty Food Label Features
Producing an effective custom food label means picking the right combination of label features to show off the product in its best light. When you work with an experienced label printing company, you gain access to capabilities including:
Die cutting: You can order die-cut labels in a wide variety of sizes and shapes. This means you can leave more exposed packaging under the label, which is especially valuable when you want to show off your specialty food product in a glass jar or bottle.
Material choice: The material you use for your label makes a difference in how it's perceived. While a polymer label with a glossy finish is classy and modern, a rough label made out of recycled materials shows a commitment to earthiness.
Hot foil stamping: When your labels have shining metallic accents, that choice can clearly demonstrate that the products in question are high-quality premium options.
Embossing: Labels that have embossed features are irresistible to touch, and the extra effort that went into the embossing process gives off an exclusive feeling, perfect for specialty goods.
Customers shopping for food encounter countless normal food product labels that don't have any special features. By using these extra touches from our customized specialty food labels, you can clearly show that your brand is a premium option worth investigating.
Finding the Right Label Printing Partner
Of course, the value of a specialty food label depends upon that product label meeting high-quality standards. If an item comes in poorly made packaging, customers may doubt whether the food is truly a premium option. You should work with a capable, experienced label printing partner to receive suitably high-quality custom labels.
This is where Lightning Labels can elevate your brand's food packaging. For over 20 years, Lightning Labels has offered custom food labels to companies of all kinds. All-digital printing methods mean Lightning Labels can offer flexible order sizes coupled with fast turnaround times, alongside a vast array of custom label shapes, sizes, types of label materials and finishes. The resulting custom labels will let customers know your specialty foods are truly special.
Request a free quote today to get started.