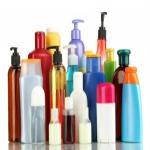 Customers have near-unlimited options when it comes to packaged goods today. Whether your company is responsible for the food on shoppers' tables or the health and beauty products in their bathroom cabinets, you need to ensure those items are as appealing as possible, to keep buyers coming back.
One of the major ways to improve the experience of using your products is to package them in convenient and useful containers, such as squeeze bottles. From condiments to shampoo to creams of all kinds, a multitude of common items are suited to the squeezable format. But what about the labels? Unless you remember to invest in squeezable labels, your flexible bottles may lose their branding when used by customers.
Labels Must Stay In Place
Food labels and beauty product labels serve multiple roles. Your company has to disclose the ingredients its products are made of, as well as the quantities contained in the bottle and possible allergens. There's also room for value-adding features such as recipes involving the ingredients or beauty tips related to bath and body items. Furthermore, your company's memorable logo and imagery should get plenty of space.
When you don't invest in squeezable labels for your bottled goods, you run the risk of those valuable and important labels falling off after a few uses. If a shampoo label, for instance, cracks and falls off after two or three squeezes, your company's logo will have vanished down the drain before it's time for the customer to buy a replacement bottle.
Pick Your Material
When working with Lightning Labels, you gain your choice of materials and finishes for your next project, whether you need custom food labels, bath and body labels, or any other kind of decorative packaging. By combining all-digital processes with domestic facilities and helpful customer service, Lightning Labels has made the ordering process quicker and easier than ever.
Request your FREE instant quote today.