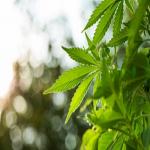 Keep Kids Safe With Custom Warning Labels For Cannabis Products
The founding of a whole new industry is an exciting time. With every business idea seemingly tried, this phenomenon has become very rare. The legal cannabis market is the exception that proves the rule.
If you're striking into this evolving space, then you already know the importance of staking your place with great products and compelling packaging. However, there are a few important restrictions to keep in mind as you set up your legal cannabis business. For instance, you need to ensure your products sport clear custom warning labels to indicate that they are for adult consumption only.
Laws Require Labels
Where legal recreational marijuana goes, related products follow. Cannabis-based snacks are one of the most popular derivatives, and also one of the most likely to be accidentally ingested by kids, mistaking them for regular candy or brownies. As The Observer recently reported, Washington state-based businesses now have to apply "not for kids" warning labels to any edible cannabis products they sell. This includes drinks infused with pot and also covers topical ointments that are applied to the skin instead of eaten.
The logo is mandated by the state and cannot be changed except to modify its size. That freedom to resize the warning has its limits, too, as it can't be smaller than three-fourths inch by one-half inch. The law in this state appears to be based on actual cases of accidental ingestion, as The Observer reported cases of increased emergency calls related to children eating pot-infused products.
Of course, the fact that this is a Washington law instead of a national rule shows off one of the peculiarities of the cannabis industry. There is a patchwork of rules and regulations across the country, and it will only expand as more states allow sales. You have to both study the laws on the books for your state and be prepared to change with the times as more restrictions and stipulations pass.
One potential winning strategy to cope with an evolving legal situation is to get ahead of the curve. Even if your state doesn't mandate "not for kids" warning labels, implementing it willingly could be a great way to show the community that you care about children's health and want to make sure your items are only used by people who are old enough.
A Partner That Can Evolve
When you're deeply invested in a young, changing industry, it pays to work with labeling partners that are flexible and agile. Having to order huge quantities of cannabis labels could leave you stuck with stock you can't use due to regulatory changes passed in the interim. Lightning Labels' all-digital processes enable low minimum order sizes and lightning-fast turnaround times, letting you keep up with the torrid pace of the developing legal cannabis market.
As the industry inevitably changes, with labeling laws evolving from state to state - and potentially at the federal level - you need to keep pace. In matters such as cannabis warning labels, it may even pay to be ahead of the curve. Lightning Labels is the ally you need to take this perspective.
Request your FREE instant quote today.