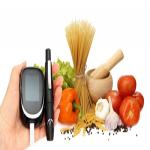 Look at Your Nutritional Labels
There are many different ways to emphasize nutritional information on food packaging. Every brand starts with the same required nutritional facts and ingredients lists as required by law, but beyond those panels there is ample room to highlight specific facets of your ingredients. One approach you can take is to let potential buyers know when an item fits into a diet appropriate for someone suffering from diabetes.
Food selection is one of the greatest challenges of living with diabetes, and the more specific information your brand carries on its product labels, the less work shoppers will have to do to see how particular ingredients will suit their needs. There's no better time to make this kind of investigation than during American Diabetes month, which takes place every November. You can use this special event as a reminder to modify your brand's look and provide helpful facts.
Many Nutrients Affected
Diet management for people suffering from diabetes involves measuring and regulating a number of different elements of food. The American Diabetes Association urges diabetic shoppers to focus on items that provide calcium, potassium, fiber, magnesium and vitamins C, E and A, the latter as carotenoids. If you produce items containing these nutrients, spotlighting that fact could help guide customers to healthy choices.
The ADA also gave a more granular picture of foods that help sustain a diabetic diet, such as beans, spinach, collards, kale, sweet potatoes, berries, citrus fruit, tomatoes, whole grains and nuts. Other items are healthy under certain conditions. For instance, fat-free milk and yogurt items contain valuable nutrients for those managing diabetes. Some types of fish, such as salmon, are good choices due to Omega-3 fatty acids. Breaded and deep-fried fish, however, don't apply.
The above foods and many more could benefit from labeling indicating how and why they are good building blocks of a diet for shoppers with diabetes. While American Diabetes Month is a great time to make these changes to your brand's custom food labels, they will pay off year-round. Becoming a helpful partner to customers is a good way to reassure shoppers that when they are making decisions important for their health, your company will be there to help. Gratitude as a result of this approach could create lifelong loyal customers, the kind that can keep a brand strong over time.
Time to Order
When it's time to get new custom product labels covering a whole line of items, you may believe there will inevitably be a long wait. However, with its all-digital process and domestic facilities, Lightning Labels lives up to its name and cuts a huge amount of the wait time out of a branding switch-up. When you place an order with Lightning Labels, you can measure the order in days, rather than weeks or months.
That kind of speed means it's not too late to announce a new labeling initiative tied into American Diabetes Month, even though November is underway. You can make a splash with helpful new nutritional facts, tips or recipes and create a new style of packaging that will impress shoppers all year.
Request your FREE instant quote today.