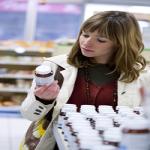 Capitalize on the Month of Resolutions
New Year's resolutions will almost always be at a peak in January, especially in terms of how many individuals are actually keeping to their plans to be fitter, happier and more productive. If you manufacture, distribute or sell nutraceutical and supplement products, now would be an ideal time to get moving on fresh marketing and product packaging strategies, as you might not see another month as active as this one until the beginning of 2017.
As many business leaders know, a major portion of the battle to maximize revenues in a given year relates back to capitalizing on opportunities caused by higher traffic, greater demand and more attention paid to the lines of products. With custom nutraceutical labels in place, you can ensure that you are aligning your brand image with the desires of consumers to be healthier in the new year.
Considerations of Note
First and foremost, you will need to make sure that your nutraceutical product labels adhere to the best practices of the industry. Although the U.S. Food and Drug Administration does not regulate these labels, manufacturers need to take ownership of the accuracy of their labels to avoid major problems down the road, such as consumers not knowing what is contained within the product.
However, stopping there would likely doom the marketing and product packaging strategy to a poor reception and limited effectiveness in the stores. This is why customized nutraceutical product labels can be so advantageous for your business, as you can balance the informative aspects of packaging with attempts to capture the attention of prospects and current clientele.
Catchy designs that also convey a sense of healthy living will tend to be the most effective, considering the fact that most consumers interested in these products want to use them for wellness purposes.
Setting up for Success
The beginning of the year can be a difficult time for product-centric companies, as spending tends to contract following the holiday season. However, since resolutions have always been largely attached to health, nutraceutical firms are in a unique position to hit the ground running this year and set themselves up for profitable performances in the next 12 months.
By leveraging a service provider like Lightning Labels that offers custom options and rapid order fulfillment, you can bolster the aesthetic value of your products in no time.
Request your FREE instant quote today.