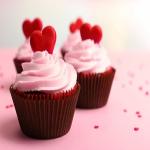 Lovers Deserve the Care
Valentine's Day is one of the first major retail events of the year, and is an exceptionally advantageous time for any company that produces chocolates, sweets, greeting cards, flowers or anything else romantic. Married couples, individuals who are dating and even men and women in the courting process will try to show their love for their significant others, and you can help them do so with the right Valentine's Day gift labels.
Custom stickers can help to completely change the packaging of your products at a relatively low cost, thus allowing you to put a Valentine's Day theme on the items without breaking the bank. Since stores will soon be filled with pink and purple heart-laden products, now is the time to get rolling on your customized stickers for Valentine's Day.
Plenty of Possibilities
Now, the aforementioned obvious examples of Valentine's Day fare are far from the only ones, as candy, flowers, greeting cards and the like are often complements to other, bigger items. For example, if you make soap or other similar products that tend to be a bit more popular when gifts are being exchanged, consider using custom stickers for these ones as well.
For manufacturers and distributors of goods that are popular throughout the year and a bit more highly valued than candy, the use of custom labels will help to avoid situations in which the whole packaging needs to be changed after the second week of February. You can also take an even more unique approach to brand packaging for Valentine's Day, potentially offering personalized candles, soaps and other items to maximize the aesthetic value of the products.
At the end of the day, try to focus on what drives your core customer base to purchases, and align your packaging and marketing with their preferences this February.
No Time to Wait
Because you will be contending with so many other manufacturers for the attention of Valentine's Day customers, you should get moving on your designing procedures now and allow some time for revisions. Once the custom labels have been ironed out and agreed upon, though, you can partner with Lightning Labels to ensure speedy completion of orders and accurate printing of the desired designs.
With the right custom and personalized labels and stickers on your products, you can get a healthy revenue boost this February 14.
Request your FREE instant quote today.