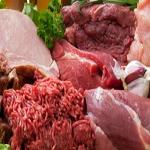 It's no secret that people have become more attentive to how the food they eat is made, grown, processed and otherwise produced. In that regard, they want clear labels that make all the information about the product in question apparent so they can improve their purchasing decisions.
As such, food manufacturers and growers have begun to promote various facts about their food on labels, such as making "humane" and "sustainable" claims on meat packages. Although these statements are supposed to be regulated to curb and dishonesty or inaccuracy, a new report conducted by the Animal Welfare Institute found the U.S. Department of Agriculture isn't doing a good enough job monitoring the claims made by butchers and other meat producers.
AWI has researched the USDA approval process for a number of years now, focusing primarily on claims that aren't certified by third parties. Some of the companies observed include Applegate Farms, Crescent Foods and Empire Kosher. According to AWI, the USDA only substantiated two of the claims through anything more than a brief claim from the producer. As many as 80 percent of label claims lacked any sort of factual backing.
The lack of insight is bad for both animals and customers purchasing these items. Not only does the lack of substantiation give producers free rein to treat animals how they please, it also deceives customers and may lead them into purchasing from brands they wouldn't want to support otherwise. Failure to research label assertions also hurts the producers who do follow all the rules to gain the right to make those claims.
"Based on the records provided by the department itself, it appears that USDA is merely rubber-stamping applications for these claims," said Dena Jones, AWI's farm animal program manager and author of the report. "There seems to be no requirement whatsoever for substantiation of the claims."
The Importance of Transparency For many Americans, the food label is growing increasingly important, not only for supporting sustainability and humane practices but also for gleaning information such as nutritional facts. Transparency is important on labels and can be a big factor that sways customers' decision to purchase one product over another.
Producers need to be as straightforward as possible with the creation of their food labels, or else they may damage the trust people have in their brand.