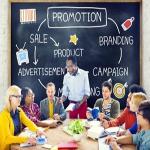 A company's brand - signified by its logo, name and color scheme - should resonate with customers, offering a reminder of that business and hopefully drawing the eyes of curious consumers. If you're looking for easy but effective marketing ideas, custom stickers can serve as an ideal way to get your logo, web address or other messaging out into the world.
Stickers are a flexible and low-overhead kind of promotional material. Whether stuck to products' packages, given to customers with a purchase or passed out for free, these items have value.
Stick Them Anywhere
One of the great things about using customized stickers to promote your company is the fact that consumers can use them wherever they want to. If your brand has a good-looking logo, recipients may feel no qualms about pasting that sticker on a laptop or other piece of property, carrying your brand's name beyond the four walls of your business and into the world for more people to see.
Custom bumper stickers are an especially popular option, with good reason. While these stickers are tough enough to last on cars' bumpers and take your brand logo far and wide, they can also be stuck to just about anything else.
If your company deals with other businesses instead of consumers, you can still put stickers to effective use. Give logo stickers to your partner organizations that they can stick in their windows or elsewhere on their premises to show the connection between your two organizations and encourage others to investigate your products or services.
Custom Stickers for Products
There are other valuable uses for custom labels that go beyond handing them out to customers. For instance, when there's a little extra information you want to convey to your audience, you can use custom product stickers. Attach these to the items you sell and you can add seasonal flair, promote a good cause, highlight a new product or share more facts.
Easy and Eye-Catching
Custom stickers for products, bumper stickers and more can take your company's logo and name to new venues. These items are so promising because despite their many uses and potential advantages, they are quick and easy to purchase. When you work with Lightning Labels, you can receive an order of customized stickers in a matter of days due to all-digital printing processes and the use of domestic facilities instead of outsourcing.
Recognition is a valuable commodity for fledgling companies. Seeing a logo in more places can help consumers recognize it, and stickers are a great way to take a business's imagery to the world.
Request your FREE instant quote today.