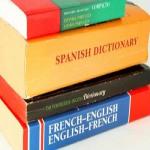 When you sell products around the world, localization issues will likely present themselves. Finding an efficient and effective way to get your items on store shelves, with text shoppers can understand, will become a high-priority problem to solve. Variable data printing may represent an easy way around this issue, enabling you to produce labels in different languages yet sharing the same imagery and general feel.
A Seamless Change
Variable label printing is one of the benefits of working with an all-digital producer such as Lightning Labels. While old-fashioned flexographic printing would require a costly new plate for each version of a label, digital methods enable you to mix and match different designs. One reasonably sized order of labels can have options in many different languages, each ready to go out to a specific market.
The design work that goes into creating these translated packages doesn't have to be tough or arduous. Once you have the translated text that will adorn your items, you can place it into the established template. The result is a set of labels that all have your organization's trademark look and feel, from imagery to typefaces, but are in the right language for the market.
You may also have to switch out ingredients or nutrition disclosures for various markets, if your products are foods or beverages. This is also easy to accomplish via variable data printing.
A Convenient Partner
Lightning Labels' all-digital strategy doesn't just enable variable data printing. You can also receive your new labels quickly, and with affordable minimum order sizes.
The lack of traditional printing presses creates flexibility, without sacrificing the quality business owners want - and customers have come to expect. There are a variety of materials and finishes to choose from, ensuring that no matter the look your brand is going for, you'll be able to create a suitable set of branded labels.
Request your FREE instant quote today.