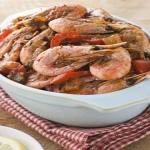 Washington Legislature Pushes for Customized Stickers
Many state legislatures across the country are driving for legislation regarding GMOs on customized stickers for food. Environmental advocacy organizations, such as the Center for Food Safety, have been driving state legislation to develop clear distinctions about food that has been modified for years, and now Washington is moving ahead with proposing new regulations.
Members of state's legislature are going forward with putting Initiative 522 on the state's November ballot. The act would require food-makers to classify genetically engineered products on their labels. Food with even the smallest amount of genetic engineering would need to have GMO label designation within the state. Food labels might even depict the phrase "No GMO Project" if it has not been altered.
Sticker Prints Might Receive the GMO Classification Designating GMO on sticker prints might seem extreme, but more than 70 percent of the food supply has been changed through genetic engineering, according to Ashley Besecker, a registered dietician. Besecker said in a recent interview that consumers deserve to be told what is in their food, even if it has only been slightly modified.
"It can be really confusing, so I would say step up to the plate, don't let these marketers intimidate you at all," Besecker told Seattle-based King 5 News.