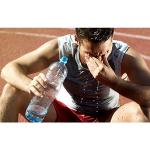 ACCC Says Water Bottle Labels Cannot Claim to be Organic
The Australian Competition and Consumer Commission (ACCC) recently announced water cannot be organic and companies must change their water bottle labels. According to The Guardian, seven brands are now under ACCC scrutiny for misleading consumers into purchasing products believed to be organic.
The ACCC classifies organic products as not being produced using artificial fertilizer, chemicals or pesticides as well as receiving no food additives or processing aids. For a manufacturer or business to label an item as organic, it must comply with ACCC standards. Due to organic products fetching premium prices, many companies use the organic label as revenue generation.
Delia Rickard, deputy chair for the ACCC, said consumers can feel misled by an organic label on water, according to The Guardian.
"Credence claims such as 'organic' can be used to justify higher prices and create a competitive advantage for the user," Rickard said. "As such it is essential that they are only used correctly."
Companies Asked To Change Customized Water Bottle Labels The Guardian reported the companies need to change more than just their customized water bottle labels, but their brand names as well. Each of the seven water organizations had "organic" in their name. While the companies do not agree with the alteration, many are complying.