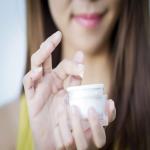 What is BOPP label material? Biaxially oriented polypropylene, also known as BOPP, is among the most popular label materials available today. Its toughness and versatility make this polymer a top choice for packaging of all kinds, and it might be the perfect complement for your next custom label project.
Some of the top uses for the BOPP material include:
This guide will fill you in on the uses of BOPP labels and help you decide whether this adaptable material fits your product packaging needs.
What is BOPP Label Material?
BOPP is a polypropylene polymer, stretched flat to become suitable for application to products. Typically coated with a permanent adhesive on one side, the material can be used to make flat sheet labels or roll labels, which can be unwound automatically for machine application.
BOPP is economical to produce, and it brings other desirable traits to the table, including low toxicity, resilience and versatility. The material is resistant to oil and water, and can accept multiple finishing treatments, allowing it to take on high gloss or matte textures.
Lightning Labels has partnered with Avery Dennison, a leader in the field of high-quality labeling, to offer BOPP as a custom label material.
What Types of BOPP Labels Are Available?
Depending on the intended look of your finished custom label, you can work with one of several distinct varieties of BOPP label material. These include:
White BOPP labels: These are the most common labels made of BOPP material, typically backed with a permanent adhesive. They are suitable for most labeling applications, and users can print logos, text and imagery on them in any combination of colors. Since they are impervious to oil and water, they make excellent bath and body labels or food labels.
Clear BOPP labels: Offering the same level of toughness and water resistance as white BOPP labels, a clear BOPP label is also transparent, which allows customers to see more of the packaging or product underneath. In addition to product labels, this material can be used for clear decals for use on store windows or display cases.
Chrome (silver) and gold BOPP labels: Whether you want a silvery sheen or a deep golden tint, you can choose a metallic BOPP label material. Since these materials are naturally shiny, they can become part of an eye-catching design, especially for premium products.
Lip balm labels: While the BOPP material used to make lip balm labels is the same as for other types of custom labels, this is still a unique category because of the labels' distinctive size and shape. Specifically made for lip balm tubes, these labels will fit snugly while offering oil and water resistance, as well as specialized features like tamper-proof sealing.
Removable BOPP labels: The white BOPP label material is available without a permanent adhesive, allowing you to make temporary labels and stickers for a variety of applications. To ensure these labels work as intended on your substrate of choice, it can pay to test them beforehand — Lightning Labels offers samples for this purpose.
What Can You Accomplish with BOPP Labels?
The most exciting part of using BOPP labels for your products is that, no matter your industry or the type of goods in question, the material will likely suit your needs.
If you intend to print a colorful product label design, white BOPP will work perfectly. To showcase your products in a transparent package, you can invest in clear BOPP. Gold and silver BOPP materials allow you to craft classy metallic designs. No matter what you're trying to sell or what impression you'd like your customers to have, BOPP can be your first choice.
In situations where water resistance is at a premium, such as skincare labels or other bath and body products, BOPP is still the right choice. It's perfect for situations where you don't need to go all the way to a heavy-duty outdoor vinyl label but a paper label with no finishing treatment wouldn't be tough enough for your products' intended use.