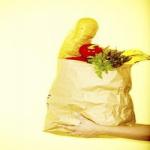 Chain Will Mandate Custom Food Labels by 2018
GMO custom food labels have become a focus for many state lawmakers. But progress on legislation requiring such labels has moved too slowly for one high-profile grocery chain.
Whole Foods, which markets itself as an expert in natural and eco-friendly food products, has recently announced that in lieu of viable legislative alternatives, it will require all products containing genetically modified organisms to display labels indicating it was produced through genetic engineering means.
By 2018, Whole Foods will extend the mandate to cover all of its stores in the United States and Canada.
Whole Foods Becomes First to Require Food Product Labels for GE Foods By its own estimation, Whole Foods said it was the first national grocery business to call for GMO food product labels in a bid for full transparency regarding the controversial method.
"We are putting a stake in the ground on GMO labeling to support the consumer's right to know," said Walter Robb, co-CEO of Whole Foods Market. "Accordingly, we are stepping up our support of certified organic agriculture, where GMOs are not allowed, and we are working together with our supplier partners to grow our non-GMO supply chain to ensure we can continue to provide these choices in the future."
Request your FREE instant quote today.