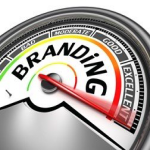 When you have a business, team, school or charity logo to promote and display, it can pay to go beyond standard stickers and turn to window decals. While the venerable static cling decal is the dominant material for these specialized promo items, there is a great alternative: Clear adhesive labels that are ultra-removable and reusable.
Window decals crafted with a removable adhesive instead of relying on static cling can deliver peace of mind and excellent performance - once they are on the window, mirror or other non-porous surface, they'll stay there until it's time to peel them off and stick them somewhere else.
Promoting Across Organization Types
No matter what kind of business, nonprofit or other venture you're in charge of, window decals can represent a compelling way to get your logo out into the world. Here are a few of the approaches you can take, depending on your circumstance:
Small businesses: If you run a retail storefront or a chain, window decals can take on a practical role. Store hours, accepted credit card types, sale details and other pertinent info can appear on these decals. Stick them up in your window to get a message across in a compelling format.
Schools and local sports teams: When the goal is to raise spirit and get people cheering - whether for a school or a professional sports team - decals for supporters can go where they go, carrying the logo far and wide. Hand these decals out, sell them, the choice is yours.
Charities and nonprofits: When someone donates to a good cause, it's nice to give them a gift in return - why not go with an ultra-removable adhesive window stickers? These serve the dual purpose of promoting the organization for future donations.
Lightning Labels Can Help
When you're ready to go beyond static cling and believe window decals are right for you, Lightning Labels is here to help. With all-digital processes and domestic rather than outsourced production facilities, speed and reliability are Lightning Labels signatures.
Request your FREE instant quote today.