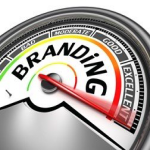 When you're looking for ways to make your company's space look a little more personalized and special, what kinds of branded items do you use? In addition to full-size signage, posters and banners, you can make an impact with removable window stickers.
These stickers, backed with a removable adhesive are tough enough to look great for a long time, and they can give all kinds of vital information. Business hours, sales and promotions, or types of payments accepted — you can use a removable window sticker to explain all these facts and more, all paired with your branded imagery when stuck to any smooth surface.
High-quality window stickers are a low-investment way to catch the eye of everyone who walks through your doors, whether you're running a store, a corporate office, a school or anything else. You can also turn these decals into a top-notch promotional item, handing them out or selling them to spread your logo and message.
Whether you're using decals as part of your decor, as a giveaway or both, it pays to work with high-quality materials and effective printing methods. These removable window stickers will represent your brand in public, so you should make sure they look good.
Using Removable Window Decals in Business
The more places you can print your branded imagery, the better. This simple principle can help you craft a physical space that feels unified and offers constant reminders of your brand's value proposition, or spread your message far and wide.
Branded Window Decals for Your Space
Printing your logo on decorative items is a way to make them look professional and give your company a feeling of authority. Think about the difference between a handwritten hours sign and one printed with the company's logo, and using its distinctive color palette and fonts — you can achieve that differentiation with printed custom window decals.
This type of removable window decal use is relevant for organizations of any size. A small business can use these printed decorative items to show off its graphic branding and build customer confidence. Buying decals is a low-cost form of branding, yet one that can spread the company's logo from its product packaging to a physical space.
For larger companies, it's easy to scale up decal production. These businesses can send removable window stickers to every location, ensuring that all stores and offices have the same branded items in their windows and creating cohesive branding.
Removable Window Decals to Give Away
Using decals as a promotional item is a great strategy for organizations seeking to get their branding out into the world. A bold decal, containing a brand's name, color scheme, artwork or logo is a compelling piece of branding. These can work as a giveaway, handed out in stores, at events or packed in with e-commerce orders, or brands can sell them at affordable prices.
These stickers can play a complementary role to bumper stickers. While traditional vinyl bumper stickers are best for bumpers and painted surfaces, the removable adhesive decals are perfect for use on windows or another flat hard and smooth surface, such as mirrors or anything made of glass. The removable adhesive won't leave residue behind if the stickers are eventually peeled off and moved.
In today's social media-saturated age, decals can bridge the gap between online and offline marketing. Companies can share customers' pictures of their decals stuck in unique places, to show off how far the brand's imagery has reached. Marketers can either directly ask for this kind of engagement or connect with it passively, reposting whatever examples they come across.
Picking Between Window Decal Types
Brands have a choice between several materials and adhesive types when working with any kind of stickers and labels, window decals included. It's possible to upgrade to durable, reliable materials without incurring major expenses, ensuring companies of all sizes can use window decals as a promo option.
The classic style of window decal is applied via static cling. These are no longer the strongest or most reliable kind of removable window decal, however. A transparent sticker backed with a removable adhesive could end up being the best option for companies today.
Working with stronger, adhesive-backed removable window decals is a valuable idea whether an organization is placing the stickers in its own stores or handing them out to customers. No matter where a decal is applied, it should still look as clear as possible for as long as possible, and the surest way to reach this level of performance is with a strategic choice of material.
Choosing the Right Custom Window Decals for Your Business Type
What kinds of businesses, clubs, teams, nonprofits and other organizations can make effective use of removable window decals? The list is long, but the following types can work as compelling examples:
Retailers and service businesses: Stores and other business locations can make practical use of removable window decals, listing important information for customers. A company can list its hours on a decal, or if it accepts a specific payment type such as Apple pay, that may also be worthy of a sticker. Since window decals are removable, there's no need to worry about putting up signs about seasonal hours or temporary sales — when it's time to switch out the stickers, they'll come off without leaving residue. Retailers can also pack smaller decals into orders as a thank-you gift for customers, spreading the company's logo far and wide.
Charities and nonprofits: Charities and nonprofit organizations have a specific need: items to give away when supporters donate money. These items need to be affordable, so they don't harm the effectiveness of the pledge drive, but they should also be compelling enough that donors will be happy to receive them — window decals are a perfect midpoint. These stickers can also get the organization's name and logo out into the world, helping attract future donations.
Teams, clubs and schools: Teams, clubs and schools can hand out decals to get people cheering and promote spirit, or they can sell them to raise funds. Either way, an artwork or logo decal will be a big hit among fans or alumni. These decals are also closely related to another kind of piece of branding — helmet stickers that add flair to a school or rec league team's gear.
Every organization with a logo and a desire to promote its brand can make use of removable window decals. From building pre-launch hype for a new business to spearheading a rebrand and everything in between, these stickers are versatile and valuable.
Find the Best Printing Partner for Removable Window Stickers
Lightning Labels has spent over two decades as a top provider of all types of custom labels and stickers for every kind of organization. Our removable window decals are tough enough to stand up to the elements when used outdoors, and the ultra-removable adhesive is UV-resistant, so it won't wear out in the sun.
With a clear face stock, these window decals are fully focused on showcasing brands' logos. The adhesive is stronger and more reliable than the static cling method that holds up traditional window decals, and the graphic printing is handled with the same attention to detail that characterizes all Lightning Labels products.
To find out how compelling removable window decals will look with your brand's logo and imagery, request a free quote now.