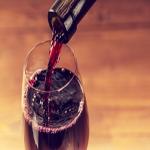 Use Estate #9 To Adorn Wine Bottles
Wine harvest season typically begins in August and runs through October, though some wineries in California will actually start this process in July. Much like other libations such as beer and spirits, customers will often base their purchasing decisions on the wine bottle stickers and labels placed on the item itself. With all the hard work you've put into the growing, harvesting and preparation, you should not scrimp on your wine stickers at the end of the project.
Rather, consider using custom wine labels printed on high-quality materials to ensure that your prospective customers and current clientele can see just how special your products are from the first glance on. When complemented by a winning design strategy, Estate #9 labels can give your brand a major boost, bringing it into the modern age of wine-making and selling.
Design Considerations for Custom Wine Stickers
This is a competitive marketplace, as you likely already know all too well. Trying to gain a strong following and retain those customers is a complex and challenging process, and the ways in which you approach marketing and product management will tend to dictate how successful you become. One of the key trends in consumer preference that certainly pertain to wine, but also extend out into other aspects of retail, is the demand for personalization and customization.
This means that you cannot just take the same old approach to your product label designs, but instead need to strike a balance between your brand image and the unique preferences of your customer base. Consider taking elements of your wine-making operation that are a bit outside the normal thinking in the industry and starting with these items in the design process, working to build the right imagery to put those matters at the forefront in an aesthetically pleasing fashion.
Allow your design teams to properly evaluate your customers' behaviors, and give them the freedom to take chances on creative custom label ideas. Once all of this work has been completed, you'll still need to choose the right custom label and sticker provider to ensure the images are printed up to specification.
High-Quality Wine Labels
Lightning Labels offers custom label and sticker services, including those that are specifically meant to be used by wine companies for their product packaging needs. You can print out your finest designs on Estate #9 and take your products to the next level of luxury, and can rest assured that they will help you to reach your objectives.
The materials that the labels are printed on will make a major difference in how they are received and perceived by your customers, which is why using the right service provider and products is so critical in the fight to conquer the wine market. Lightning Labels offers lightning-fast fulfillment of orders, and can help you with all of your product packaging and labeling needs.
Request your FREE instant quote today.