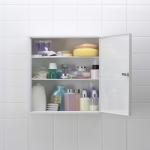 Printing "No-Lists" On Labeling Can Influence Shopping Decisions If you sell your own line of beauty, cosmetic or personal care products, you have probably spent a considerable amount of time creating the perfect custom labels and packaging. You've thought about a wide range of factors and considered how each will affect how a shopper perceives the item. From the fonts and colors use to the size of the graphic and logo - you know that each detail plays a critical role in the marketing success of your goods. But it's not what the package looks like that matters.
By now, most business owners realize that shoppers are interested in more than the appearance of an item. They are starting to genuinely care about the values of an organization. More consumers want to know that a product they are buying was not made using unfair sourcing practices or with toxic chemicals. That is why an increasing number of sellers are using labels to indicate that they are socially and environmentally responsible, as well as a safe and healthy choice. When people shop for various items, nowadays they often look to the ingredient list to see if it contains any harmful substances. The chemicals and ingredients contained in a product can make or break a sale. However, when it comes to making the most of personal care, bath and beauty product labels, perhaps it would better serve sellers to focus on what isn't included, rather than what is.
Why Beauty Product Makers Use Them The requirements for brands being able to use terms buzz terms, such as "organic" and "natural," on product labels have been under scrutiny for quite some time. The U.S. Food and Drug Administration is currently reevaluating the definition of "healthy," though it may be years before new guidelines are released. Recently, the agency announced that it will be requiring the amount of "added sugars" be listed on the nutrition facts label of food products, with many arguing that companies are upset about this mandate because using those ingredients is a way for them to make their products taste better without spending more money.
And it seems there are certain ingredients that can be used in a similar way for beauty products. The Wall Street Journal reported that parabens, phthalates and sulfates are among some of the substances that offer makers of personal care items advantages, such as extending the shelf life of products, with no extra cost. However, as with sugar and GMOs, shoppers are becoming increasingly aware of goods that contain certain ingredients. A 2015 CEB Values & Lifestyles Survey found that almost half of consumers look at the ingredients listed on the labels of personal care products, with shoppers in their thirties and forties being the most likely to do this, The Wall Street Journal reported.
The problem is that some of these chemicals are quite difficult to pronounce, let alone understand. This is why some are recommending that sellers take a proactive approach in labeling personal care products by listing what the item does not contain. There are multiple ways to go about this. For example, of the business owners The Wall Street Journal interviewed, one said she has a prominently displayed "NO" printed on the front of the product label with the most important common ingredients consumers are told to beware of, whereas another uses a 0 percent label because the number has the same meaning in all languages.
Labeling With Caution It can be extremely difficult for an organization to know exactly what chemicals are used in every single ingredient, but it is imperative. It is a challenge even for global companies and well-known brands. For example, earlier this year, Honest Company, owned by Jessica Alba, faced backlash for allegedly using synthetic ingredients it specifically claimed not to - a mistake that was ultimately blamed on its suppliers.
Although consumers are becoming increasingly demanding of healthier ingredients in products, they are becoming just as adamant about businesses being honest and transparent about in their labeling. If you are looking for new ways to make your line of personal care products stand out, adding a "no list" to the label could be an effective strategy. However, when designing your custom labels for bath and beauty products, it is important to make sure that any claims you make are 100 percent accurate and verifiable.
Request your FREE instant quote today.