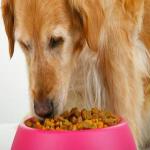 When your brand produces pet food and related products, you have a responsibility to create items that will be safe and healthful. Your pet product labels should reflect how seriously you take the quality of your goods, following relevant rules and norms to assure consumers that what they're buying will be good for their animals.
Following months of isolation created by the COVID-19 pandemic, people feel closer to their pets than ever before. These animal companions are a beloved part of people's lives. Package Facts observed a surge in pet ownership following the virus's emergence. Pet Food Processing added that producers of food for animals now have a massive opportunity to lock in brand loyalty. If your products can reach pet owners while their cats, dogs and other creatures are young, you may have long-term sales for years to come.
Now it's time to ask whether your pet product labels are pulling their weight. If it has been years since you last redesigned your custom labels, you can look closely at every element of the design, from legal compliance requirements to logos and imagery, and optimize them to reach more pet owners.
How is Pet Food Regulated?
As with food and beverages for people, the Food and Drug Administration regulates cat food and dog food, at least at the national level. The agency explains that in several states there are additional rules based on a framework created by the Association of American Feed Control Officials. The difference between the two is that the FDA regulations are more general and high-level, while the AAFCO deals with specifics including nutrition and feeding directions.
What Must Be Included on Pet Product Labels?
Pet food labels contain ingredients panels. You should order this list by how much of the product's weight each ingredient accounts for, including inherent water content. You should ensure that none of the ingredients or additives in your products have been proven to be risky to animals by the FDA Center for Veterinary Medicine. The FDA can intercede to make sure these substances don't appear in pet products.
Nutritional adequacy statements are claims made on product labels that the items will provide the nourishment a pet needs to live healthily. The AAFCO maintains Dog Food and Cat Food Nutrient profiles, stating how much of a nutrient should be in a food before it can be declared adequate. There is an alternative way to get a food approved, by passing the AAFCO Feeding Trial Protocols, a series of tests to determine how well the product nourishes dogs or cats. Your statements should also specify the stage of an animal's life when the food is appropriate.
What Is Guaranteed Analysis?
The FDA notes that in several states, your pet food products have to contain a certain minimum level of crude protein and crude fat. There are also maximums for the amount of crude fiber and moisture. There may be further requirements depending on if you are making dog food or cat food. Dogs require calcium, phosphorus, sodium and linoleic acid, while cats need magnesium and taurine.
Performing guaranteed analysis is the way to determine whether your pet food products match up with the required levels. You can perform this calculation by determining the dry-matter values of the nutrients in your product, which represents what its nutritional content would be if it didn't contain any moisture. You should also note that the maximum amount of moisture the AAFCO allows in canned pet foods is 78%, unless the food is in stew, sauce, gravy or another semi-liquid.
What Else Is Important to Consider for Custom Product Labels?
Creating a compliant pet product label is an important part of getting the item to market, but you also have to make sure the label is tough enough to stand up to transportation and storage, as well as appealing to customers. Working with an expert labeling partner can help you match high-quality printing with strong materials and shapes that fit your containers perfectly.
Lightning Labels uses all-digital printing methods to deliver your custom pet product labels with quick turnaround times, flexible order sizes and a huge variety of materials and finishes. With these bold labels on your products, you can capture pet owners' attention and create long-term customers.
Request your FREE instant quote today.