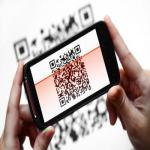 Do you want to add some context to your packaging? Do you have extra information or multimedia experiences to share with your customers? One of the best ways to give your items some additional appeal is to print QR codes on labels.
These codes, when scanned by an ordinary smartphone camera, can link to online resources that provide entertainment, education and everything in between. QR codes can aid in compliance and supply chain tracking or be the gateway to more customer engagement. Not bad for tiny black-and-white squares.
QR Codes on Labels: What Are They?
QR codes are a kind of barcode.
Continue reading »