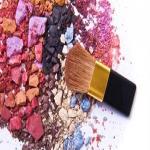 Selling beauty products is a tough business with plenty of competition. It's possible to win highly loyal customers, but your offerings will have to make an impression and stand out from numerous rival brands making similar promises.
3 Top Beauty Product Label Design Elements
Your beauty product labels may be the final deciding factor for consumers - shoppers who are unfamiliar with the brands on offer may make their choice based on which variety has the most compelling packaging. This puts pressure on you to design impactful labels. The following are some of the tactics top cosmetics brands use to get their items noticed and drive increased beauty product sales.
1. Beauty Labels Should Alignment with Brand Identity
Finding the right style for your company's custom product labels begins with introspection. What kind of imagery and feel do you want people to associate with your business? A few example tones, as suggested by 99 Designs, include comforting traditional font and picture choices, natural imagery and clean-cut modernism.
2. Straightforward, Minimal Looks Work Best for Beauty Products
As What They Think pointed out, modern beauty brands are focusing on packages that don't have too many elements cluttering their visual space. With only a few seconds to win shoppers' attention, labels may fare best when they get directly to the point, using pared-down written copy and pleasing colors to get a company's identity across. What They Think named Bliss as a top cosmetic company from a visual perspective, with soothing colors and ample negative space.
3. Beauty Product Labels Should Have Colors Customers Will Notice
Sometimes, innovation in packaging design is all about making a subtle shift, such as adjusting proportions. As 99 Designs reported, the long history of black-and-white cosmetics labels has been dominated by black-on-white designs. Now, however, businesses are flipping the script and using black as the background color. This commitment to inverting expectations can win shoppers over.
The Benefits of Working with an Experienced Labeling Partner
When you team up with Lightning Labels for your next beauty product launch or redesign, you gain access to cutting-edge digital printing methods that enable quick turnaround times and flexible order sizes. No matter the type of style your brand is using to reach its target audience, you can complete the impression by selecting from a variety of materials and finish treatments.
Working with Lightning Labels also means having access to responsive customer service teams ready to answer your questions, as well as helpful online features such as a digital quote tool and easy reorder process. Revamping your beauty product packaging shouldn't be a difficult or expensive matter. When you choose Lightning Labels, it isn't.
Request your FREE instant quote today.