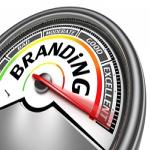 Better Product Labels Catch Consumers' Eyes
There are ample opportunities to change your brand's packaging strategy for the better. Maybe you want to capitalize on the excitement of a new season. Perhaps a product launch is the perfect jumping-off point to revamp labels across the board. Alternately, rebranding can be a response to pressure from competitors' campaigns. No matter why you make the call, however, you should make sure you employ label design best practices and make the maximum possible impact on your audience.
Five Top Priorities For Creating Better Product Labels
While there are infinite ways to meaningfully vary your product label design strategy, large and small, the following five should get your project off to a good start.
• Know your your customers: Good research on what your customers like will serve as a valuable guide for all your packaging and label design decisions. As the World Packaging Organization's Tom Schneider told Packaging Europe, the past few years have seen brands listening to customer opinions more than ever - and the next few years seem primed to continue the trend.
• Balance requirements and appeal: Depending upon your industry, you may have to obey one or several agencies setting labeling requirements. An ideal label design will find room for required elements such as the new Nutrition Facts panel while still finding space for high-impact imagery and compelling branding.
• Tell a story: Packaging World pointed out that instead of repeating information that applies across an industry, brands should look for unique details. For instance, vintners don't need to bother specifying that they make the wine on-site at the vineyard. Instead, they can reach back into their history or process to present details consumers will remember.
• Pick the right material and finish: Label materials aren't all the same. Picking the right match for your unique circumstances will help your custom product labels excel. For instance, bath and body products do better with water- and oil-resistant labels to stay stronger for longer, while earth-conscious brands can opt for green options made from 100 percent post-consumer content.
• Consider variations: Different colors across a line of items can make a brand's product labels more compelling. So can differences by season or one-off versions that tie into events on the calendar. As long as you work with a labeling provider that allows low minimum orders, you can change designs often, printing variations on a theme that keep your branding strategy intact while upping interest.
Dress Your Products Well
Your brand's face in the wider world is represented by your product labels. Small and medium companies that don't have large advertising budgets are especially dependent on packaging to tell a brand story and invite customers to try something new. As long as your design is well-crafted to suit your market, it can have a huge positive impact on perception.
When you have a partner such as Lightning Labels in your corner, refreshing your packaging strategy becomes as easy as it is impactful. Lightning Labels offers a variety of materials and finishes, and its all-digital processes enable you to receive high-quality items with fast turnaround times. Your new labeling strategy can be underway in days, as opposed to weeks or months.
Request your FREE instant quote today.