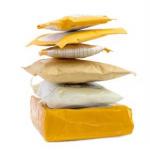 Is your small company based on selling limited-run or handmade merchandise? If so, you've just gained a possible new channel to reach your audience. Amazon has used its immense reach within the e-commerce world to launch Amazon Storefronts, a feature marketplace for a curated group of merchants. The service is still in its early days, which makes this a perfect time to determine whether it represents the right venue for your products and your need for custom product labels.
Amazon Storefronts Launches
According to CNBC, Amazon Storefronts already grants access to over 20,000 companies' online offerings. This is an expansion of the relationship between Amazon and the third-party merchants that sell on its marketplace. These sellers now account for over half of international sales volume on Amazon. The e-commerce giant is committed to promoting the Storefronts concept, which is the subject of its first-ever national television commercial.
At present, Storefronts is for small and medium companies based in the U.S. CNBC reported that there are 25 curated categories of goods included in Storefronts at a given time, helping consumers browse the offerings effectively. Business News Daily noted that these collections can be seasonal, with Amazon picking themes such as Halloween and back-to-school time. Being a small business on Amazon has long been a way to reach a new audience, and now the concept has added attention from the parent company.
SMBs Gain Access to Amazon Features
Business News Daily reported that for the companies included in the initial roll-out of Storefronts, there are distinct advantages. David Minnery of Manzanita Kids specified that being part of the new ecosystem allows a company to stand out and not have to compete with larger companies capable of producing more goods more quickly. Though Amazon Storefronts is new, Minnery has been part of Amazon Handmade for two years. He is pleased that his Amazon alliance has allowed him to maintain a very small footprint.
Amazon Storefronts will highlight companies every week, featuring owners and their operations. Such a feature can be a huge benefit. The first Storefront of the Week feature was on The Little Flower Soap Co., a company featured in Amazon's Storefronts-centric ad campaign. Between those two spotlights, the business doubled its sales.
Etsy Stores vs. Amazon Storefronts
One question may rise above all others for established online sellers - in light of the latest offerings, should companies with an Etsy Store decamp to an Amazon Storefront? According to Vox, this conflict has been playing out for three years. Operating a small business on Etsy has not been without its challenges: Sales policies have changed and the company has suffered financial setbacks following its initial public offering.
Amazon Handmade was the first direct challenge to Etsy, with the focus squarely on the kinds of custom goods sold on the latter site. Vox noted that the cumulative effect of Amazon's moves may be to force brick-and-mortar companies' hand and make it irresistible for online holdouts to open up online channels.
Whether your company sticks with an Etsy Store or goes to an Amazon Storefront with the hopes of becoming a featured storefront or takes a third path to online selling, the visibility benefits of having an online presence are clear.
Request your FREE instant quote today.