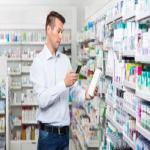 Augmented reality (AR) labels make up a special category of product packaging, one very much worth considering as you seek to shake up the standard ways of promoting your goods on store shelves. When consumers point their smart device cameras at these AR labels, they see extra content on their screens. In some cases, there is an animated effect that makes the label look like it is coming to life. In other cases, there is in-depth information about the product itself. The overall value proposition is the same: These packages provide an experience beyond what comes from looking at a two-dimensional labels.
There is still time to get involved in the AR space while it is relatively new, joining the ranks of ambitious companies across verticals and industries that have used this strategy to make themselves stand out.
What are Companies Doing with AR Labels?
The wine space has perhaps been the most aggressive sector pursuing AR labels. According to Martech Series, this is no accident. Wine marketers are interested in capturing millennial interest. These shoppers, young enough to have grown up with technology and old enough to drink and make significant purchases, have been resistant to traditional wine sales tactics. A technology firm has launched an app designed to turn virtually all American wine bottles into de facto augmented reality labels, displaying extra content when users point their smart devices.
This recent app launch is not even the first major AR effort in the wine space. The Breakthru Beverage Group reported that a global vineyard organization is using a campaign called Living Labels to make the labels on its products appear to move. These AR experiences are entertaining and novel for viewers, and they can make a particular brand stand out when customers have dozens of options to choose from.
How Can You Make AR Labels Work?
The two approaches to augmented reality wine labeling, informative and entertaining, show off a few of the potential paths your brand can take with your AR label strategy. If you have extra facts to share with your customers, you can include them in an AR app that reacts when the product is scanned. Alternatively, you can have a fun AR experience that makes your items memorable and enjoyable for shoppers to bring home. You can also take both approaches, as there's no reason to limit the content to which you're linking the labels.
There is another potentially overlooked side to AR labeling, and it goes beyond the packages themselves. If you release your own smart device app to interact with the packages, you gain a new channel through which to communicate with your audience. You can collect data about how people are encountering your products, using that information to shape your future campaigns.
The virtual and augmented reality market is poised for massive expansion, coming in at a compound annual growth rate of 70.2% between 2020 and 2028, per Research and Markets. By aligning your products with this rising tech trend, you can capitalize on powerful consumer interest.
Of course, the AR labels themselves should be well printed on high-quality materials, so they look as good in the real world as they do virtually. This is where Lightning Labels can help, becoming the label printing partner you need for your augmented reality future.
Request your FREE instant quote today.