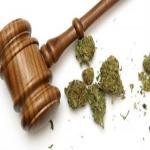 Recreational cannabis legalization is underway, albeit in a piecemeal manner, in the U.S. and Canada. Rather than being limited to just one product, recreational dispensaries have a host of new options to sell, often including cannabis-infused food. Creating cannabis edible product labels is a complex art, balancing the need for legal disclosures with interesting branding to attract customers' eyes.
It's rare for a fresh, new industry to spring up. The entrepreneurial opportunities in these spaces are numerous, with a burgeoning audience ready to form brand loyalty. If your company wants to make waves in recreational cannabis, a focused strategy for your cannabis edible labels can help you on your way.
The Effects of Edibles
Creating cannabis products for eating instead of smoking is a unique side of the industry. The Los Angeles Times, getting California readers ready for impending legalization in that state, recently laid out the reasoning behind the local laws governing cannabis edible packaging. The rules dictate producers must list an item's THC content in milligrams. This will help buyers figure out how much they should ingest to feel the intended effects - they should also be aware that it takes longer to feel the impact of an edible than if they'd smoked the cannabis.
Canadian Challenges
Considering the Canadian government's push for countrywide cannabis legalization before 2018 is up, there are lots of logistical and legislative hurdles to overcome. The Toronto Observer recently found that edibles won't be on the menu in the first year of government-run pot stores. With studies revealing Canadians are very curious about and interested in the products, however, work is ongoing on their path to legalization.
The government is struggling with edibles because of potential health risks if these items are mistaken for their cannabis-free equivalents, according to the Observer. Cannabis edible labels will be key to any deal that is eventually struck. Making sure kids don't ingest pot-infused items is a top priority, and this will entail packaging restrictions. Beyond that, the picture is cloudier - will the government restrict flavors or food colorings? Will there be a free market for these items, or will they be under federal control? The questions remain open.
Profitable Partnerships
If your brand is forging a path into the edible cannabis market, uncertainty is all around. What will labeling laws look like in a year, in various U.S. states or north of the border? This unclear picture should serve as an effective motivator: You need flexible and responsive cannabis edible labeling partners that can deliver short print runs and work quickly. Lightning Labels can step into this role.
Request your FREE instant quote today.