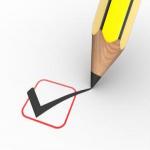 What kinds of brands need custom labels? When it comes to companies that make physical products or distribute promotional items, just about every business can benefit from having a reliable label printing partner on their side. There's a good chance your organization falls into this very broad category, so the question then becomes: What is the ideal use case for labels in your industry, and what should you look for in a third-party labeling partner?
What Are the Uses of Custom Labels Across Industries?
The simplest use for label printing is to create appealing custom product labels. Items of all kinds need descriptive labels to carry important information such as ingredient lists and usage directions alongside bold logos and compelling imagery. If your company has gone years or more without updating the look of its products, it could be time to engage a label designer and refresh its look. The thriving craft beer and wine label worlds have shown the level of creativity and boldness that can go into label design. Even a simple warning label can receive a new, clear design to reinforce the brand's commitment to customer safety.
Industries with strict labeling requirements need an effective label printing partner most urgently. For example, the adult-use recreational cannabis industry is bound by ever-changing packaging regulations administered at the state level. In some cases, packages must have advanced tracking features such as QR codes, or otherwise be sequentially numbered with batch information for full traceability. In these cases, effective labeling is simply essential to staying compliant and in business.
Even if your company does not make products for consumers to buy, you can find many uses for a label printing partner. For example, you can print out custom labels for water bottles or other giveaway items at your next trade show. Bumper stickers and decals also make good promotional materials. Businesses that do not offer physical products can hand out stickers to raise brand awareness. Companies that operate storefronts can hand these stickers out with purchases.
What Makes a Great Custom Label Printing Partner?
When searching for a labeling partner that won't let your company down, you should prioritize the following traits:
Fast Turnaround Time: Moving quickly is important when you need labels. Especially in cases where the launch of a product depends on having the right custom labels, you need a partner capable of fulfilling your requests in a hurry. Processes such as proof approval and reordering should be quick and easy to keep your operations on track.
Flexible Order Sizes: Sometimes, companies need a huge amount of labels. In other cases, the requirements are for far fewer labels and a big order would be financially damaging, leaving companies with stock they can't use. Therefore the ideal partner for firms of all kinds is one capable of providing both large and small orders, as well as serialized or personalized labels.
Numerous Material, Finish and Size Options: The details matter when it comes to labeling. When making sure a label order is perfect, everything from the unwind direction of roll labels to the exact shape of a die-cut label for a unique package type is relevant. A great amount of labels' functionality and visual appeal is determined by materials and finishes, from tough, waterproof polymers to rustic, earth-friendly recycled paper. You should find a labeling partner that provides you with choice in this regard.
Lightning Labels has become a top printing choice because its digital label processes deliver the speed and flexibility companies need. Pair the efficiency and quality of digital printing with a selection of the best label materials and a responsive customer service team and you have an ideal label printing partner for your company's next project.
Request your FREE instant quote today.