Keep Customers After the Holidays Using an Interesting Label Design
[caption id="attachment_8126" align="alignleft" width="300"]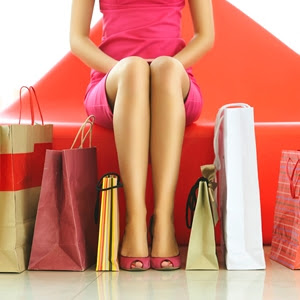 Keep customers after the holidays by demonstrating the year-round appeal of your products.[/caption]
Use an innovative label design to keep customers after the holidays are over. Once holiday shoppers have finished up their gift lists, sales can fall into a slump. However, with some creativity and thoughtful strategy, you can maintain interest in your products throughout the New Year using promotional labels.
The transitional period after the holidays is a great time to introduce an interesting new design. Catch the attention of customers when they are expecting most brands will return from seasonal designs back to their traditional look. While sales may be slower following the holiday season, consumers are always on the lookout for interesting products. You can create labels that reel in shoppers and make them want to give themselves a post-holiday gift.
Create Promotional Labels with Year-Round Appeal
Another good way to beat the post-holiday slump is to create promotional labels that demonstrate your product is a necessity all year long. Customers don't just like to pamper themselves during the holiday season. From candles to food items, some products promote luxury throughout the year. When designing labels between holidays, avoid using imagery directly tied to the seasons. One way to do this is to make labels text-based with vibrant colors. Using streamlined sans-serif fonts can communicate that a brand is fresh and forward-thinking. Particularly for food products, the information about a product is often what sells. Present it on labels in an interesting way that sets your product apart from others next to it on store shelves. Sometimes negative space on a label can be very eye-catching. You can also change up the label shape to further attract attention.
Incorporate January Promotions into Holiday Promotional Labels
If you do decide to create holiday promotional labels, include a deal that customers can claim in January or February. There's no better way to encourage shoppers to buy than to offer them price incentives to do so. It's easy to get creative when developing promotions. Use an extended-content label that customers can peel off to reveal a coupon. Make the deal redeemable both in stores and online so that individuals have more avenues to make a purchase.
Include Extra Information on Product Labels
While a well-thought-out design is key, you can have fun with product labeling, too, even while adhering to labeling tips for businesses. Many companies include trivia or jokes on their packaging. These tidbits foster customer engagement and often encourage individuals to collect your products. If you create a food product, include a seasonal recipe on the label. Another way to get customers thinking about your product outside the holiday context is to provide a message that leads consumers to your website. For example, let them know you have more recipes or other pertinent information online.
Request your FREE instant quote today.