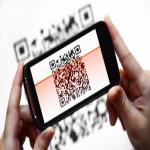 Selling any product in the medical or adult-use cannabis industries means dealing with a high level of regulations and legal restrictions. For entrepreneurs around the country, that price of doing business has been worth it, allowing them to become part of these fast-growing and exciting spaces. While the exact nature of the rules you'll have to obey will differ based on your products and the state where you and your audience are based, there are a few common features required on products.
Barcode labels are among these frequently-used regulatory measures, especially more advanced QR codes and other 2D barcodes. Scanning these codes gives authorities and customers a way to track items and see the provenance of a cannabis product they've just bought. The barcode label can link a package with digital information, including data such as batch numbers, dates of manufacture and supply-chain history. Through this method, companies are providing the high level of data demanded by the law.
Barcode Labels: How They Work
A standard 1D barcode label, such as the UPC label seen on retail products of all kinds, uses a few lines of numerical data, read by a barcode scanner. These codes became ubiquitous despite their relative simplicity, and they are a great way to quickly convey information in supply-chain spaces such as warehouses. The development of 2D barcodes such as QR codes has transformed the way the technology works.
QR codes are governed by the GS1 standards body and they can carry up to 7,089 numbers or 4,269 alphanumeric characters. This new development has expanded the number of situations in which barcode labels are useful. Now, it's possible to include a web address in a QR code. Anyone scanning that code, even a consumer using a standard smartphone, can access the data and follow the URL to a website. This allows QR codes to point toward data that is maintained and updated in real time.
Application options for QR code technology include asset tracking with barcode stickers, as well as informative and entertaining features aimed at customers. When it comes to labeling a cannabis product, on the other hand, customized barcode labels are a pillar of compliance efforts.
Benefits of Custom Barcode Labels for Cannabis Products
In the cannabis industry, regulators have been committed to the idea of traceability throughout the supply chain. As Cannabis Industry Journal noted, barcode labels for cannabis products are an essential part of these efforts. With legal authorities holding producers to strict testing and tracking standards through a plant's whole development from seed to finished product, you must create labels that grant inspectors the necessary information.
The QR codes aren't just for regulators. Because it's possible to access data from these 2D barcodes using a smartphone camera, consumers can view data such as lab testing results. This level of transparency regarding the independent lab data is an important part of cannabis law in some states. Cannabis Industry Journal explained that cannabis providers should make sure they have software that can reliably generate 1D and 2D barcodes for them. Of course, some of the data on custom cannabis labels can't be conveyed with barcodes. Data about weight, quantities and ingredients must be clearly visible for customers to read.
There is a related industry with similar use cases for QR codes and other barcode labels — cannabidiol products, commonly known as CBD. If your brand produces these non-THC hemp extracts, you may be required to include scannable codes, depending on the state. Law firm Harris Bricken explained that barcode label requirements are growing for CBD labels, with the codes pointing to common identification data about the product's batch, with its quantity produced, ingredients, analysis results and more.
Choosing the Right Options for Your Custom Cannabis Barcode Labels
When you're working on purchasing custom barcode labels for your cannabis products, it can pay to work with an experienced label printer. A mistake with your labeling strategy could lead to costly fines and related setbacks. It's important to select a custom printing company that can provide labels tough and clear enough to be legible and scannable, even when handled by distributors and customers. You should also pick a partner capable of creating the exact quantity of labels you need, on a schedule that fits your needs.
Lightning Labels is the ideal partner for your cannabis brand due to our long history helping companies navigate the complexities of the law. Since the earliest days of medical cannabis in California, we have been a valuable partner to businesses in the sector. Our all-digital printing methods enable fast turnaround times, flexible order sizes and the clarity to ensure your QR codes are easy to interact with for regulators and consumers alike. When you need to print barcode labels in such a heavily regulated space, you can't afford to settle for anything but the best custom label printer.
Request your FREE instant quote today.