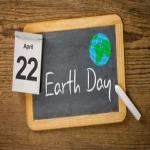 If your company uses its environmentally friendly practices as part of its branding and promotional strategy, Earth Day is a great time to spread your message. However, there's a catch - it's hard to seem truly committed to conservation and ecological responsibility if your products' packages are made out of harsh, artificial materials.
Custom labels crafted from recycled or biodegradable materials can become the finishing touch on an earth-friendly product strategy, letting customers know your organization doesn't want to contribute to environmental degradation. There's no one way to adopt eco-friendly labels, either. The multiple green materials available from Lightning Labels enable your company to get the look it's after while being kind to nature.
Pick Your Material
Instead of simply offering one earth-friendly option, we at Lightning Labels have many label materials that won't harm nature. The following are just a few examples of substances that provide positive alternatives to standard plastics.
Recycled vellum labels are made from 100 percent post-consumer content. These labels can't be laminated, so they give a natural and papery feel to a product's packaging. Despite their natural origins, these labels are strong enough for machine application, meaning it's a great choice for earth-conscious brands that produce a large volume of products.
Biostone labels are made of stone — no trees are used. These labels should not be laminated as the stone paper is water resistant and inherently strong and durable.
Get Ready for Earth Day
Earth Day, April 22, is on its way. That's just around the corner, but your brand still has time to change up its labeling strategy. Lightning Labels uses all-digital processes that enable order turnaround measured in days rather than weeks or months. Your company can celebrate Earth Day with earth-friendly packaging this year and beyond.
Request your FREE instant quote today.