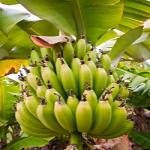 Dole Pulls Product with Custom Stickers
Custom stickers on food that say products were made in ethical conditions have increased across the globe due to consumer demand. According to The New Zealand Herald, Dole has decided to remove its "ethical choice" stickers on bananas after a report commissioned by awareness group Oxfam New Zealand brought worker conditions on banana plantations into question.
Food Sticker Labels Removed After Research Surfaces  The news source reported that while Dole said it found errors in the report, the company has stopped placing "ethical choice" food sticker labels on bananas. The report said children younger than 15 were employed on Dole banana plantations and worked between eight and 12 hours a day. Dole replied the company would investigate the claims and act accordingly, but it disagrees with the challenge that the "ethical choice" labels were, in fact, unethical.
Steve Barton, manager of Dole New Zealand, said consumers should not feel mislead by the stickers, but every effort will be made to ensure the company stays within ethical regulations.
"While we welcome a dialogue with Oxfam, we are also proud of our efforts and reputation as a socially responsible and legally compliant company," Barton said. "Customers and consumers can be assured that we will continue to uphold the highest standards with or without the ethical choice label."
Request your FREE instant quote today.