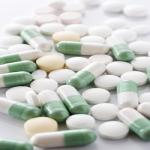 Pain Reliever Prescription Drugs Slated for New Nutraceutical Labels
On Tuesday, the U.S. Food and Drug Administration announced rules for nutraceutical labels placed on opioid painkillers like morphine, oxycodone and fentanyl. The federal agency will require labels placed on drugs like OxyContin and Vicodin state the medication is "indicated for the management of pain severe enough to require daily, around-the-clock, long-term opioid treatment and for which alternative treatment options are inadequate."
The labels will also include text warning against the high risk for addiction and overdose associated with such drugs. In a public statement, the FDA explained the new language is intended to encourage medical professionals to consider alternative options when prescribing extended-release and long-acting painkillers.
New Product Labels Aimed at Spreading Awareness of Dangers of Drug Misuse The new rules governing product labels for prescription opioids are the result of the FDA's efforts to address the risks associated with these drugs. In addition to changing the text drug manufacturers must place on labels, the FDA is requiring companies to revise the handouts patients receive with their prescription and provide health care professionals with educational materials about the pain relievers.
Request your FREE instant quote today.