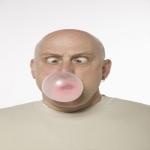 Agency Relaxes Requirements for Custom Warning Labels
Not long after federal regulators said they would back down on their charge to place graphic custom warning labels on cigarettes, the government relented on another contentious labeling point. This time, it doesn't have to do with tobacco products themselves, but nicotine replacement therapy (NRT) products.
The U.S. Food and Drug Administration recently announced it would no longer require certain NRT products, like gum and patches, to carry warning labels. The FDA made the decision after reviewing years of research that found such products could be used safely and effectively to curb smoking and warning labels were no longer necessary precautions.
Proposed Custom Warning Stickers Would Feature Different Language Specifically, the FDA said it would drop the mandate requiring NRT products to display custom warning stickers cautioning consumers not to use such products if they continue smoking or using chewing tobacco.
However, the FDA would still require NRT gum and patches to carry directions for proper use on labels. Instead of saying, "stop smoking immediately when you begin using [the NRT product]," the agency proposed the wording be changed to simply read, "begin using [the NRT product] on your quit day."
Request your FREE instant quote today.