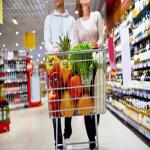 FDA To Reevaluate What "Healthy" Is For Food Labels
At this point, it's safe to say that just about everyone is aware of the controversy surrounding certain health claims made on food product packaging and the labeling of food. Over the past year, a handful of class action lawsuits have been filed by customers across the country against companies that consumers feel have falsely advertised. Even big-name brands, such as KIND LLC, have been the center of scrutiny from both regulators and the public.
Earlier this year, the United States Food and Drug Administration issued a warning to KIND regarding nutrient claims it made on the labeling of its snack bars. The agency recently announced the issue has been closed out, after the food maker took the necessary actions to correct its labels to adhere to FDA requirements. In this same posting, the FDA revealed that, after the closeout letter, KIND has asked for permission to use "healthy and tasty" - just not as a nutrient content claim or even on the same display panel as the nutrition facts label.
Instead, it requested the ability to use the phrase in its corporate philosophy, which the FDA approved of. The agency went on to explain that it believes "now is an opportune time to reevaluate regulations concerning nutrient content claims, generally, including the term 'healthy.'"
Healthy Labeling Changes a Long-Time Coming
For quite some time, the FDA has felt the push to implement stricter regulations of health-related claims on labels. It's not that the organization does not have any guidelines, though. To label a food product as being "healthy," the FDA requires it meet a certain amount of dietary criteria (which the KIND bars did not).
However, the main issue at hand boils down to the need to create more accurate definitions of what constitutes an item as being healthy. According to Gizmodo, the FDA recently closed its request for comments from customers, in which it asked for feedback on what people interpret as being "natural" when they see it on food labeling, and this was probably one of the efforts the agency made to develop a better definition. And while it will probably take similar measures for "healthy," how soon any changes will be implemented is still unclear.
An FDA spokesperson told Gizmodo that, as of right now, "there is no timeline" and that indicated that, regardless of any modifications that will be made in the future, it won't be a "reversal" of any sort. The source also added that in the interim, food companies will be expected to adhere to existing nutrient content claim regulations and requirements.
What Will New Food Labeling Regulations Mean for Businesses?
Earlier this month, WhatTheyThink published a video in which its executive editor, Pat Henry, interviewed SGS Americas President Marriott Winchester on regulation updates made by the FDA pertaining to food products. Touching specifically on the organization's recent decision to mandate a newly designed nutrition panel on packaging, Winchester said that this move marks "the most significant generational event in the food and beverage industry" that has occurred since the agency began enforcing the use of nutritional information on packaging in 1993.
Winchester explained that many label printers, designers and manufacturers will face pressure to adjust operations and strategies to be make sure their products are compliant. He recommended businesses do everything they can to immediately start restructuring and being proactive in their efforts to reformulate, repackage and re-label items as soon as possible.
Although the FDA has indicated that a new definition (and, therefore, its accompanying regulation requirements) for the term "healthy" will not be released any time soon, it's hard for companies to overlook the obvious direction the industry is headed in. Whether it is a big-name, global manufacturer or individual seller, it is going to become increasingly important to make sure that the custom food labels used on products is both accurate and informative.
Request your FREE instant quote today.