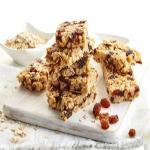 Lawsuits Filed Against General Mills As we have learned time and time again from high-profile lawsuits, consumers take the accuracy of product labels very seriously. And this is something that General Mills seems to be learning as well now. According to The Hill, three consumer groups (Beyond Pesticides, Organic Consumers Association and Moms Across America) have filed a lawsuit against the organization for allegedly misleading the public into thinking its Nature Valley granola bar products were made using 'natural' ingredients.
The claim was filed under the District of Columbia's Consumer Protection Procedures Act with the Richman Law Group, arguing that the product label statements are misleading because it indicates that the item was made entirely with natural whole grain oats. The source went on to explain that, in the complaint, the consumer groups said, "The oat products at issue are not 'made with 100 percent Natural whole grain oats,' but instead the oats contain the chemical glyphosate, a potent biocide and human endocrine disruptor, with detrimental health effects that are still becoming known."
This event is just one example of the controversy plaguing many food and beverage companies today, particularly in regard to their product labeling and marketing. While many organizations want to appeal to health-conscious consumers, making false or deceptive claims on packaging can have severe consequences. More specifically, many label advocates insist that these marketers purposefully use terminology and phrases that confuse the buyer into believing the item they are purchasing is healthier than it actually is.
"We stand behind our products and the accuracy of our labels," General Mills told The Hill in a statement.
Defining Natural for Better Product Labeling Given the increased consumer demand for more accurate and honest labeling, the U.S. Food and Drug Administration has announced plans to develop a better definition of the term "natural," as well as implement stricter guidelines and requirements for food companies using it on product labels and packaging.
Earlier this year, the FDA extended its effort to the public. Although the commentary forum closed in May, the agency had asked for direct feedback, input and comments from consumers about the use of the term on human food products, such as whether or not they think it should be defined, if it should be, then how, as well as how the organization should go about deciding when it is and isn't appropriate to use the term on food labels.
Although no official updates have been made, it is likely that the FDA will only continue to face increasing pressure to develop stricter, clearer guidelines on the matter, especially with such high-profile lawsuits against major, well-known food and beverage brands continuing to emerge. Until then, companies should be extremely careful about using such phrases or buzzwords when creating custom food labels, as making any false claims can have legal ramifications and lead to reputation damage. To err on the safe side, sellers and marketers should ensure that every piece of information they include on packaging materials is 100 percent verifiable.
Request your FREE instant quote today.