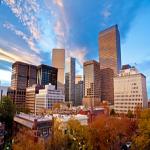 Lightning Labels Scales Up Its On-site Label Production
To keep up with increasing demand for high-quality custom sticker and label printing, Lightning Labels has added a new digital press to its Denver facility. This means that even as new customers come aboard, turnaround times will remain fast. All the benefits associated with digital label printing, from flexibility to quality and beyond, have powered the market. Companies have found near-unlimited uses for custom labels and stickers over the past few years, and Lightning Labels has been there for them every step of the way. With new equipment in place, the company is ready for the next stage in the market's evolution.
Benefits of In-House Printing
Purchasing another custom label printer for its own facility represents a conscious choice by Lightning Labels to focus on serving its clients directly, without contracting the printing itself to a third party. By scaling up its in-house production instead of outsourcing, Lightning Labels is able to offer its signature quick turnaround times. Contracting another printer can also increase shipping costs. To better serve its clients, Lightning Labels prints all its products itself, in U.S.-based facilities.
Companies Choosing Digital
The new custom sticker printer is a top-of-the-line digital press. The many advantages of working with a digital-only printing partner have become clear to companies over the past few years, and the latest hardware addition will ensure that many more clients can experience these advantages in the months and years ahead.
When working with traditional four-color printing, companies typically face many more expenses. The use of old-fashioned presses entails the creation of plates and hardware setup processes. Offsetting these costs may involve upping minimum order sizes. Any company looking for small or medium orders of labels may find traditional printing isn't feasible. Add this to the high resolution possible with today's digital hardware and the ability to add custom touches to labels in a single print run and the choice is clear.
Customer Service Also On The Rise
Helping more customers isn't just about having the hardware for the job. Lightning Labels has also added to its customer care teams to ensure that every account holder has a great experience. More employees have joined the customer service section in recent months. In the sales department, a whole new team has emerged to make outbound sales. Lightning Labels is proud of its top-quality hardware, but it is people who really make a business, and customers will be happy to engage with these newly expanded teams.
Ready for What's Next
Every season brings another reason to use custom stickers and labels. Companies, organizations and even individuals interested in ordering these products can indulge their creativity quickly and affordably by working with Lightning Labels. Equipped with a top-quality label printer, Lightning Labels can become the partner these creators need, turning around orders in lightning-fast times and providing the type of flexibility and cost-effectiveness that can't be matched by printers that have not fully embraced digital processes. Whether for a special even, a seasonal promotion or as a permanent face of a product line, labels and stickers can be just the thing to add visual interest.
Request your FREE instant quote today.