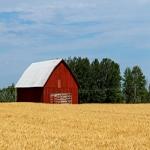 New Bill Could Prevent States from Creating Their Own Laws Regarding GMO Custom Food Labels Legislature recently introduced to Congress by U.S. Republican Rep. Mike Pompeo of Kansas may keep states from making their own laws concerning GMO ingredients on custom food labels. Reuters reported that close to 24 states have already considered such provisions, which would require companies to include components from genetically engineered crops on printed labels and stickers. Pompeo says that the differing requirements across the states make it difficult to maintain an effective food system in the U.S.
Under the Proposed Law, FDA Would Determine GMO Rules on Food Product Labels The bill, called "The Safe and Accurate Food Labeling Act," would give the U.S. Food and Drug Administration the power to govern GMO information on food product labels. The FDA would also be required to conduct safety reviews for companies that want to label products as including or not containing GMO ingredients, Wisconsin agriculture news site Agri-View reported. The proposed law would also make it necessary for companies to notify the FDA when they develop new biotech seeds, allowing the administration to sign off on it before finished products go to market.
Request your FREE instant quote today.