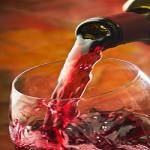 Brands Receive Help From Shoppers When Labeling a Product When labeling a product, brands may want to consider outsourcing the design to the public. A labeling design contest is a good way to drive consumer engagement and generate interest in products. For one of its custom beer labels, D.L Geary Brewing Company in Portland, Maine, annually teams up with Maine College of Art students to find a designer for the summer seasonal beer. The brewery, one of the oldest in Maine, has been sponsoring the contest for 15 years, local newspaper the Forecaster reported. These year's winner, Nicole Holmes, is a graphic design major, and hopes to put the award money toward school loans and new design books.
Companies Look to Consumers to Find Inspiration for Custom Wine Labels August Hill Winery is collaborating with No Animal Left Behind, a volunteer group in Utica, N.Y. to create custom wine labels that will raise money for the group's operations, which include spaying and neutering local cats and dogs. Members of the public can submit their own photographs of family pets. The winning image will be displayed on bottles of wine at the organization's Sip 'n' Snip Wine and Food Pairing event, according to local paper, The Times. Allowing people to contribute to label designs is a great way to raise awareness for products and services.
Request your FREE instant quote today.