How to Make Products Stand Out with Custom Labels and Stickers
[caption id="attachment_4715" align="alignleft" width="250"]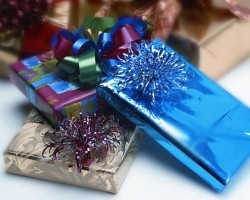 Lightning Labels offers manufacturers winter and New Year's packaging and marketing tips[/caption]
Lightning Labels, digital printer of custom stickers and labels, tells manufacturers and product producers that they can create a new 2013 marketing campaign with cost-efficient, easy and unique packaging and labels. Even if a company has a limited marketing budget and strapped resources, comprehensive marketing is attainable and can be beneficial into the New Year. Lightning Labels' printing experts announce three marketing strategies for sales in 2013.
"Many manufacturers think that they need to create a brand-new annual marketing campaign from scratch, which isn't always easy or financially feasible for smaller companies and independent producers," says Lightning Labels Business Development Manager AnneMarie Campbell. "But thanks to the affordability of digital label printing and the ease of printing fewer labels - cutting back on wasted resources - more people can utilize custom labels and stickers for the New Year."
Give Your Custom Stickers and Labels a New Look in the New Year
If a manufacturer has a full inventory of products already outfitted with labels, New Year cheer is easy with the simple addition of custom stickers. By adding updated stickers to the product, marketing materials or product packaging, customers may be more attracted to the updated New Year's design, thus kicking off 2013 with positive sales.
Consider designing New Year's stickers in line with other updated marketing strategies, which may include branding tactics, email marketing copy and design and other direct marketing approaches.
Post-Holiday Gift-Giving Made Easy With New Year's Packaging
Just because the holiday shopping rush has ended doesn't mean people won't be shopping for gifts, including birthdays, anniversaries, housewarmings and Valentine's Day. Many of these consumers will look for products with updated packaging that make gift-giving easy and save precious time. Lightning Labels offers attractive packaging options that manufacturers can utilize to ensure consumers take notice and purchase for their present recipients.
Consider packaging products in gift boxes with clear windows, which are perfect for gift sets and baked goods; custom apparel boxes that companies can design with their own unique branding or updated annual design; gable boxes that look great both on the shelf and as gifts; and custom gift card sleeves that can appease even the most difficult friends and family members.
Integrating attractive packaging doesn't have to add to the stresses of the New Year. All of Lightning Labels' custom packaging is easy to assemble and can be designed specifically to attract just the right target audience.
Don't Forget to Create Custom Labels For 2013
Just because the holiday shopping season has ended doesn't mean a dedicated marketing campaign is over. Instead of focusing an entire marketing plan solely on the shopping rush and catchy holiday sayings, switch the focus to post-holiday sales - the time when consumers are looking to scoop up deals, save money and abide by their New Year's resolutions.
Promoting New Year's sales has never been so simple: When percentage-off discounts are offered, custom stickers can easily be affixed to products, announcing to consumers that the product offers savings and getting the attention of new customers who may have not considered the product when it was full price.
Product manufacturers can stick to their own budgets when ordering custom stickers, labels and packaging from Lightning Labels, which uses innovative digital printing techniques that give companies the freedom to design their products to maximize return on investment and take sales through the roof. Smaller runs of seasonal stickers and labels are cost-effective, meaning more of the marketing budget will be available at the start of the new year.
Request your FREE instant quote today.