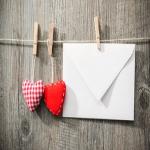 Use Personalized Labels for Events to Make the Day Special
Whether you're a professional wedding planner or just doing it yourself, personalized labels for events are a great way to make unique decorations. There are many elements that go into turning a venue into a festive environment for a wedding party. Aside from place mats and name cards, you have to remember to keep your guests comfortable with beverages on hand. Wedding water bottle labels are a nice way to dress up plastic and make it celebration-ready. There are myriad ways to use stickers and labels to liven up a big event. Customized stickers can provide the personal touch that makes the day uniquely yours.
Liven Up a Celebration By Creating Labels and Stickers for Events
Creating labels and stickers for events is fun for all kinds of gatherings. Whether you're throwing a birthday party for a centenarian or celebrating a golden anniversary, customizing labels is the perfect way to make an event unique and memorable. Get creative by designing labels for wine or beer. Guests will be so tickled they may even want to take the empty bottles home with them as a keepsake. The design of the labels themselves is up to you. Creating labels that state the name of the couple that's celebrating, as well as the date and location are popular. These elements are what make labeled objects worth keeping. This information is often the central aspect of the design. Choosing a scripted font may eliminate the need for additional graphics. With so many other decorations at the event, simpler may be better.
Get Creative With Personalized Labels for Event Planning
Making goodie bags is a innovative way to use personalized labels for event planning. Party favors are a must whenever you have a large gathering. While the event itself is always fun, it's nice to show appreciation for all the loved ones who have taken the time to celebrate with you. Putting personalized stickers on party favors is a fun way to make these gifts look more cohesive and attractive. You can wrap items in colorful tissue and close them off with a personalized sticker or label. Of course, beverage labels are also a good way to handle other necessities, like seating cards and place mats. You can also use extras for thank you notes once the event is over. Store-bought cards can be quickly personalized with the addition of a thoughtfully-designed label.
Request your FREE instant quote today.