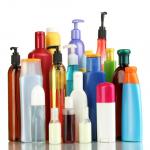 When putting a new line of cosmetic products on the market, your decisions regarding branding and label design are important to the eventual success of those items. Consumers in stores have to make on-the-spot decisions regarding what brand to try, and custom labels are a major basis for those choices. There are a few elements that go into personal care packaging, each important. For instance, you have to make sure your items are compliant with Food and Drug Administration guidelines, while also ensuring they look good on retail shelves. The following are a few of these considerations.
What Are the Legal Requirements of Cosmetics Labels?
The FDA is responsible for governing the contents of cosmetics labels. The rules are stricter when beauty products are also drugs that fight diseases or alter body chemistry. If your beauty offerings fit into that category, you will have to register with the FDA as a drug manufacturer, keep your standing with the agency up to date and take extra care with custom health product labels.
Even in the less heavily regulated world of items that are strictly beauty aids, you have to ensure your items do not have "false or misleading" labels. You are also required to list the volume and ingredients of your products. When there are potential ill health effects from misuse of your items, it's important to add warning labels. Some products also need tamper-free features on their packaging. You have to square away these legal requirements to ensure your company does not run afoul of fines or other regulatory action.
How Can You Make Cosmetics Labels Aesthetically Appealing?
In addition to mandated features, your labels should have plenty of visual pizzazz to encourage shoppers to try your brand's products. This is especially important for attracting first-time buyers who haven't yet built familiarity with your line. Branding can take many forms on cosmetic labels. In addition to selecting a font and imagery that express your brand identity, you can alter the feel of your product labels. A matte finish may make products seem more modern, while a rough, natural feel can appeal to eco-conscious shoppers and a glossy appearance gives off a more traditional glamour.
The exact design you pick for your packaging should fit your brand's personality. This can encompass a wide variety of looks: 99 Designs gave examples of companies that have experienced success with minimal, text-based labels, alongside others using colorful floral patterns and still more embracing a bold black-background, white-text look.
What is the Lightning Labels Ordering Process?
When you have an experienced partner company such as Lightning Labels on your side, creating the ideal look for your company becomes easier. By combining modern printing technology and old-fashioned customer service, Lightning Labels can help you label your beauty and skin care products, no matter what sizes and shapes of containers you prefer, or your preferred aesthetic. You can even opt for small custom labels for single-use sample items, perfect for bringing in new buyers. Digital printing enables quick turnaround times and durable materials are available to ensure personal care products keep looking good, even when they're stored in wet bathroom environments.
Request a quote today to find out how to make health and beauty labels look great.
Request your FREE instant quote today.