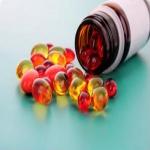 When labeling your products, you may be caught between competing design demands. For instance, regulations may dictate that you have to include long lists of ingredients or usage directions, which leaves you little room for branded imagery. Alternately, you may be eager to promote your website through an easy-to-use QR code link, but not want to give up the physical space it would take to put that code on a product's package.
Extended content custom labels are an exciting solution for such problems, allowing you more space to spotlight different elements of your company's brand. When labels peel back to reveal added information, you have room to address all your multiple goals and create packaging that expresses your values while catching eyes and complying with all regulations.
Many Extended Content Label Options
There isn't just one way to create an extended content label. Wraparound labels represent a long label type that encircles a container 1.5 to two times and can be peeled back and re-stuck. Coupon-style labels contain elements that are meant to detach and serve as coupons, either for immediate redemption or eventual use by customers. Hinge-style is assembled similarly to coupon-style but the top layer is not detached and can open and close several times.
Custom labels with extended content can suit numerous branding purposes. Expanded content labels may hold recipes, ingredient lists, usage directions or more. Coupon-style labels are ideal when you want to use an offer to promote your items, as it can provide an immediate and visible savings for customers. In all cases, space is the primary commodity you gain. Branding and information come together, as you are free to spend more room on imagery and logos, knowing there is plenty of space for information you are required to provide.
An Easy Way to Order Labels
Lightning Labels is a company that works with client businesses from across all imaginable industries. Long and varied experience allows Lightning Labels to provide a mix of label types and materials that suits real-world packaging demands. Extended content labels are a new addition to this diversified line, granting designers a great new outlet for their creativity.
Labels are a primary way to reach your customers, a mainstay of branding. If you've been struggling with your packaging designs due to a lack of space, consider extended content custom labels as a solution to your brand's issues. These innovative labels have the space you need, cleverly hidden away.
Request your FREE instant quote today.