Package Design Contests: Heineken Uses Crowdsourcing For 60+ Appeal
Product package design contests are now appealing to a worldwide audience. Packaging World magazine detailed a design contest sponsored by Heineken to find innovative beer bottle labels and other ways to appeal to the sixty-plus crowd, a rapidly growing segment of the population: "[Heineken] is using a dedicated Web site called IdeasBrewery.com to leverage crowdsourcing in its approach to innovation generally and to package design in particular…[According to Mark van Iterson, head of the Heineken Brand Design and Concept team], 'We've been crowdsourcing for more than 10 years now. What's different about IdeasBrewery.com is that we bring a highly formalized and structured approach to it. We get input from design professionals, packaging materials experts, and industrial designers. Not to mention the fact that it has produced some package designs that have gone into commercial production and been distributed worldwide.'" [caption id="attachment_7930" align="alignright" width="256"]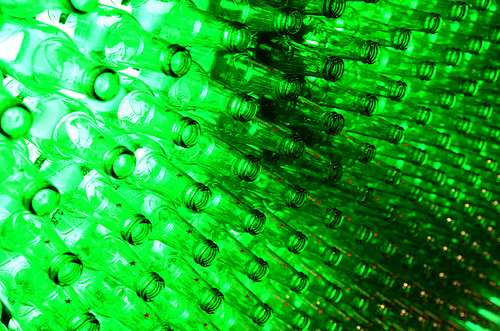 Photo: Heineken beer bottles, by Raido Kaldma Source: Flickr Creative Commons[/caption] In case you didn't already know, Merriam-Webster defines "crowdsourcing" as "the practice of obtaining needed services, ideas, or content by soliciting contributions from a large group of people and especially from the online community rather than from traditional employees or suppliers." Basically, Heineken's approach is product design on steroids. Heineken has been busy on other form-and-function crowdsourcing fronts, including label creation contests tied to its "Ignite" bottle. In the Packaging World article, Van Iterson notes that the Ignite concept features, "a glass bottle with LEDs, micro-sensors, and wireless networking…It flashes lights in time with music or in response to the motions of the person holding it…just recently announced the winner of the 2013 version…involves a technical innovation in the inks that are used. They have a temperature-sensing capability that will alert the consumer when the beer needs to be chilled. It's a good example of how crowdsourcing helps us learn about new materials that can be used in packaging. We plan to launch it in 2014.'"
Label and Packaging Design Takeaways
There are valuable takeaways for label and packaging design challenges from the Heineken innovations. Among them are: 1. If you're willing to devote the energy and resources, consider conducting your own crowdsourcing contest to design a new look for any or all buyer groups.  If so inclined, you can include contest categories that address sustainability issues; 2. This provides a natural, efficient way to "test out" label and packaging designs before making a final commitment. Showcase finalists on your website and enlist your marketplace(s) to vote for their favorites. In addition to providing valuable general market research, this effort likely will reveal preferences among various age groups and other demographics; 3. Label functions are expanding thanks to technology. With the advent of such label innovations as Heineken's temperature-sensing label that tells the consumer when the beer needs to be chilled, a whole new frontier is open for exploration. These types of enhancements can add many levels of label appeal, along with competitive edge and, yes, major expense. While your product labeling may not yet warrant this type of technological leap, it's definitely something to pursue as opportunities permit—before your competition does.
Labels Are Getting Sexier And More Sophisticated
Interested in giving your labels more pizzazz? When you're ready to move forward, we're ready to help. Visit Lightning Labels' Learning Center for information on labeling a product and find out more about product labeling or access printing and packaging resources.