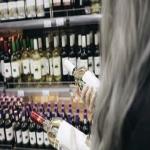 Wine is a product category driven by unique and interesting branding. Customers in their local stores may have hundreds of bottles arrayed before them, many from vineyards they've never heard of before. How do you make sure your vintages stand out in this saturated space? Unless you put an appropriate amount of effort into your custom wine labels, your products could end up passed over.
No matter how long you've spent developing a unique and delicious flavor profile for your wines, you're selling them short without great packaging to draw curious customers in. The possibilities of what kinds of imagery you can display on wine labels are nearly endless, and whatever kind of branding your vineyard wants to embody, the bottle is a prime place to get that message across.
Unique Tastes, Bold Looks
Making a wine bottle stand out from the crowd can come down to a few key decisions. There are many ways to reach the end goal of making the label distinctive and compelling, and the following are just a handful of suggestions:
Select a unique material: The overall impression created by custom wine bottle labels doesn't just come from the text or imagery printed on them. Choosing the right material for your brand's packaging can determine whether customers think of your wines as contemporary and cool or classic and refined. An aged papyrus material can give a sense of history, while sleek gloss or matte options give a modern feel.
Emphasize your local cred: High-resolution label printing, with photo-quality imagery on every bottle, lets you get very specific about your vineyard's region. Photos of local landmarks, vintage maps or logos based on recognizable themes can anchor your wines to a place and tie them to specific feelings about that area.
Play with size and shape: There's more than one way to cover wine bottles with custom labels. Whether you employ a big label that wraps fully around the bottle or a small patch that emphasizes the natural color of the beverage and shape of the bottle, your choice of silhouette is more than a tossed-off step in the design process.
Work With a Great Labeling Partner
Your ability to produce the right labels for your wine products can depend on which third party gets the call. An experienced partner such as Lightning Labels, with more than 15 years working with vineyards, can deliver the reliability and assurance that have come from serving our customers. When you're free to choose from many tough and visually appealing label materials, your design options expand. No two vineyards are the same, so more choice helps you clearly express your company's identity.
Working from domestic facilities instead of outsourcing, Lightning Labels uses high-tech digital label printing methods to ensure orders roll off the presses quickly. When you can have custom labels in a matter of days, rather than weeks or months, your branding flexibility increases appreciably. If it's been too long since your wine brand refreshed its visual style, it's time to take a look at your strategy and potentially change things up.
Request your FREE instant quote today.