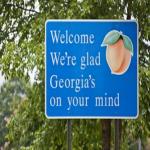 Custom Jar Labels Are The Perfect Addition to National Peach Month Celebrations
Lightning Labels, custom label and sticker printing leader, is encouraging farmers and manufacturers to upgrade their marketing tactics with custom jar labels that celebrate National Peach Month. One of the best parts of summertime is the lush variety of produce that's in season. One fruit in particular, the peach, gets extra attention during the month of August, and makers of jams, jellies, preserves and other fruit-based jarred products can take advantage of National Peach Month as a marketing opportunity to revamp their product labels.
Seasonal celebrations and holidays of any kind are a great time to promote products, and those that fall during summertime can be extra beneficial for businesses that make preserves and other fruit items. As customers seek out unique food for warm-weather festivities or just everyday consumption, custom jar labels that embrace National Peach Month are sure to command attention in the coming weeks.
"Custom jar labels can be a brand's strongest marketing tool," said AnneMarie Campbell, Business Development Manager at Lightning Labels. "Whether they're selling products in stores, online or at outdoor venues like farmers markets, preserve-makers will find that item packaging plays a major role in the purchase decision-making process for many consumers. Lightning Labels can help these businesses create jar labels that attract new customers and close the sale."
Jar Label Templates Help Experienced And Rookie Designers Alike Create the Perfect Labels Whether preserve-makers have tons of marketing experience designing product packaging or they're ordering custom labels for the first time, jar label templates can ensure they get the job done easily. Lightning Labels can help businesses choose the right material for their jar labels template and get started on the printing process.
Preserve-making businesses aren't the only ones that can benefit from freshly printed jar label templates this summer. Anyone can celebrate National Peach Month by creating custom labels for their preserves. Jars embellished with custom labels make great gifts, mementos, party favors and table-top decorations for any occasion.
Ordering Printable Jar Labels is Easy and Budget-Friendly Unlike many other label and packing solutions out there, Lightning Labels' printable jar labels are an affordable option for preserve-makers of all kinds. High-quality digital printing makes creating gorgeous, intricate label designs in tons of colors a cinch. In addition, Lightning Labels' low prices on any size order makes testing designs affordable and equally easy. Once an order receives approval, delivery only takes a couple days. However, August is approaching quickly, so preserve-makers shouldn't delay plans for National Peach Month and can order their printable jar labels today.
Request your FREE instant quote today.