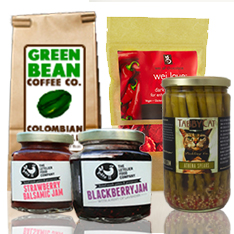 Product Description
Printable food labels are a necessary aspect to packaging for foodstuffs and beverages. But businesses need not treat such labels as a mere formality when using digital printing options from Lightning Labels. Advanced capabilities like ours enable small, legible printing and precise and customizable design.
A lot of detailed information and thought has to go into making nutritional labels. As such, streamlined printing processes enable manufacturers to dedicate their necessary attention to the fine print. With a range of selectable materials, finishes, shapes, dimensions and other features, it's never been easier for businesses to order the printable food labels they need to fulfill nutritional disclosure obligations and enhance the eye appeal of products through creative means.
Printable Food Labels Made Easy
Working with Lightning Labels offers many advantages to our partners, in addition to high-quality products, we offer the following services on any order:
Free ground shipping in the U.S. and Canada*
24-48 hour turnaround**
No set-up fees, no plate fees, and no added fees for unlimited color!
Free printed press proofs*** for all custom labels and sticker orders, in addition to PDF files
100% satisfaction guaranteed!
In light of recent nutrition campaigns and diet-awareness initiatives, printable food labels have come into the spotlight for manufacturers and consumers. It's more important than ever for food and beverage products to display accurate and compliant labels. Additionally, labels need to be inventive and eye-catching in order to garner the attention of healthy-conscious consumers.
Yet while that may seem like a monumental task for the unaware business, creating attractive and informative printable food labels is made simple when working with Lightning Labels.
Be it the number of servings to the percentage of sodium, businesses need not worry about a thing when ordering Lightning Labels' printable food labels that fulfill nutritional reporting duties and are artful and engaging.
Place A Printable Food Label Order Today
When it comes to the printable food label products must bear, manufacturers need to be precise in what they print. With our customizable options, that's not a problem, as a couple features include:
Multiple shapes
Environmentally friendly material options
Vinyl and BOPP
Thermal transfer finish
And more!
A variety of different sizes, label materials and colors are available to choose from, as well as font and design elements.
Free Stickers and Labels Sample Pack
Lightning Labels offers full-color digital printing. Check out our custom label samples and sticker proofs for quality assurance and design ideas.
Click here to request your free sample
Lightning Labels has been servicing the printing needs of our customers for more than 10 years. We are extremely proud of our BBB rating (A+) and guarantee your experience with us will be a positive one.
Call us at 888-907-3004 today to place your printable food labels order and watch sales skyrocket!
*on regular priced orders **following proof approval ***shipping charges apply