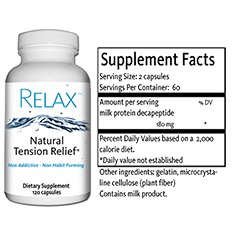 Product Description
With printable nutrition labels, businesses that produce and sell food and beverages can abide by federal regulations and market to health-conscious consumers at the same time. Nutrition labels have become a core feature of food and beverage packaging as consumers increasingly pore over such details.
That means it's more important than ever for brands to ensure their nutrition labels are not only readable and informative, but of the highest quality, given consumer eyes are constantly passing over such labels. Using digital printing techniques from Lightning Labels is one way companies can effectively fulfill nutritional disclosure requirements, while at the same time, engage consumers.
Vendors Can Print Nutritional Labels With Ease
Lightning Labels takes customer service seriously, and in addition to the high-quality label printing services we offer, we also extend these benefits:
Free ground shipping in the U.S. and Canada*
24-48 hour turnaround**
No set-up fees, no plate fees, and no added fees for unlimited color!
Free printed press proofs*** for all custom labels and sticker orders, in addition to PDF files
100% satisfaction guaranteed!
In recent years, increased media coverage, federal attention and consumer awareness has been focused on the growing obesity problem. This has directly contributed to the growing importance of nutritional labels.
Businesses can proactively beef up their regulatory compliance and marketing efforts when they work with Lightning Labels to print nutritional labels.
From the usual suspects like calorie counts, serving sizes and total fat all the way down to daily percentage of Riboflavin and ingredients lists, using our digital printing capabilities allows companies to put small, yet legible, text on nutritional labels.
Printable Nutritional Labels a Must for Food and Beverage Companies
While the standard printable nutritional label format may seem dull, there's plenty of customizable options for our customers to take advantage of and print nutritional labels that keep with brand identity:
Square, rectangle and circle shapes
A variety of label sizes and dimensions
Chrome BOPP and satin cloth
Environmentally friendly material options
And more!
A variety of different sizes, label materials and colors are available to choose from, as well as font and design elements.
Free Stickers and Labels Sample Pack
Lightning Labels offers full-color digital printing. Check out our custom label samples and sticker proofs for quality assurance and design ideas.
Click here to request your free sample
Lightning Labels has been servicing the printing needs of our customers for more than 10 years. We are extremely proud of our BBB rating (A+) and guarantee your experience with us will be a positive one.
Call us at 888-907-3004 today to place your printable nutritional labels order and watch sales skyrocket!
*on regular priced orders **following proof approval ***shipping charges apply