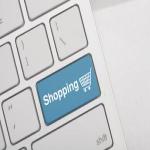 Small companies starting online - or expanding into digital spaces - have a unique place in today's business landscape. By getting involved in the e-commerce world, you're giving yourself a way to reach a huge potential audience. While that ability to sell to the world is positive, other parts of the experience are more challenging.
Online, you have to deal with a vast array of competitors. Making your products stand out against this overwhelming array of rivals can prove difficult. The following small business e-commerce tips will help your operations grow and become sustainable.
Getting Better Small Business E-commerce Results
Optimizing your company's core elements is a key part of building online appeal. For example, Business News Daily offered a reminder that e-commerce websites have to be welcoming and user-friendly across their desktop and mobile versions. If your website doesn't work well when accessed from a smartphone, you're losing out on potential sales.
You can also venture beyond your own website to increase e-commerce revenue. TK DataSec Consultancy's Ralph Tkatchuk, contributing to Digital Commerce 360 suggested organizations try selling on marketplace sites while still maintaining their own stores. This helps put products in front of customers who may not otherwise see them and gives the audience plenty of choice about where and how to buy.
Offering better methods to ship your goods can increase e-commerce appeal and revenue. Multichannel Merchant contributor Mike O'Brien indicated many small companies come up short regarding their delivery options. When you give customers clear indications of how much shipping will cost and deliver accurate arrival estimates, you can boost satisfaction.
Standing by Your Products
While the experience of buying from your small business is an important part of achieving and sustaining growth, your company will live or die on the goods it sells. An interesting visual design may help convince shoppers your products are right for them. This means labeling and packaging are important, even when customers aren't picking up items in brick-and-mortar stores.
Request your FREE instant quote today.