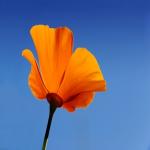 The Latest Color Trends Can Bring New Life to Your Custom Product Labels
​With warmer weather right around the corner, many companies are ready to give their custom product labels a spring lift with vibrant colors and brighter text. Now that the Pantone Spring 2013 color report is out, there are plenty of colorful ideas you can use to glean some seasonal inspiration. Different hues are known to evoke specific responses in the viewer. With that in mind, here are a few tips and color ideas that will help you freshen up your custom labels this spring.
Emerald Green Will Make Your Product Label Printing Trendy, Attractive Emerald green is the 2013 Pantone Color of the Year and is the perfect shade for keeping your product label printing on-trend. A bold shade of emerald green will make a label pop while still conveying tranquility. Emerald denotes a feeling of wealth and opulence as well as growth, but its brightness can also energize your product and attract consumers' attention on the shelves. For an elegant and sophisticated label, incorporate silver text against this luxurious green hue.
Brighten Labels for Products with Poppy Reds As most people know, red conveys confidence, action and passion. When used as an accent against black and ivory shades on your labels for products, this color seems sophisticated and exciting. This is the ideal color to use to attract attention to your product. Due to its popularity in Asia, this shade is also perfect for products that have a large Asian market.
Hues of Blue for Trust and Reliability Chase away winter blues with deep cobalt shade. Blue is one of the most universally loved colors, and when used on custom product labels, it conveys a sense of trust and reliability to the consumer. Shades of turquoise are light enough to transmit a spring and summer vibe, and its green tone is reminiscent of the water. This color is ideal for use on labels for products related to health and wellness, as it said to promote feeling of peace and relaxation. Shades of blue are also great accent colors to be used with trendy emerald green labels this spring.
Nectarine Color Schemes for Vibrancy A hint of orange can add vibrancy to your labels. This color conveys optimism, enthusiasm, warmth and fun. Use this color to uplift. To maintain a sense of sophistication, balance this lighthearted color with a darker shade of blue.
Yellow for Zestful Custom Label Infusions To lighten any label, try infusing it with a streak of sunny yellow. Known to help stimulate mental abilities, this color is good for products related to education and learning and is ideal for products marketed to children and young adults. Citrus tones denote a cheerful optimism, and as with the color orange, this hue works well for adults when balanced with navy blue [and emerald green] for an optimal balance.
No matter which colors you choose for your custom product labels this spring, don't be afraid to freshen up the overall look of your products' springtime design with clean and colorful custom printing projects.
Request your FREE instant quote today.